IAB Members - Biographies (September 2010 - August 2011)
Rebecca Jane Rylett, PhD
Professor of Physiology, Pharmacology and Toxicology
Department of Physiology
University of Western Ontario
Jane Rylett is Professor of Physiology and Pharmacology at the University of Western Ontario, and Scientist in the Cell Biology Research Group at the Robarts Research Institute. She received training in Physiology and Pharmacology at the BSc level, and the PhD in Pharmacology at the University of Western Ontario. This was followed by postdoctoral training in neuropharmacology at the University of London (England) and neurochemistry at the Max-Planck-Institute for Biophysical Chemistry (Germany). She was recruited back to the University of Western Ontario where she became the Rubinoff Scholar in Geriatrics and Assistant Professor in the Department of Pharmacology, as well as a member of the Alzheimer and Dementia Study Group.
Jane's laboratory addresses fundamental questions in regulation of cholinergic neuron function, and how neurochemical communication by these neurons may be altered in aging and disease. Cholinergic neurons control diverse physiological processes including learning and memory, sleep and movement, and their degeneration early in the development of Alzheimer's Disease accounts for much of the loss of cognitive function. Her research spans the development and acquisition of cholinergic neuronal phenotype, mechanisms by which growth and trophic factors maintain health of these neurons during adult life and aging, or promote repair in degenerative diseases, such as Alzheimer disease. Jane's research has been funded by several agencies including the CIHR, Alzheimer Society of Canada, Ontario Mental Health Foundation, Ontario Neurotrauma Foundation. She has served on peer-review committees for CIHR, Ontario Mental Health Foundation, the Alzheimer Society of Canada, and the Ontario Research and Development Challenge Fund.
---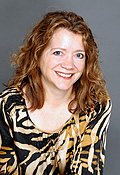 Sylvie Bellville PhD
Professor of Psychology
Institut universitaire de gériatrie de Montréal (IUGM)
After completing a master's degree in clinical psychology at UQTR and a Ph.D. degree at McGill, Dr Belleville worked as a clinical neuropsychologist while pursuing post-doctoral training at Cote-Des-Neiges Hospital. She then benefited from FRSQ chercheur-boursier and chercheur-national awards. She now is full professor in Psychology at Université de Montreal and director of research at IUGM. Research interests include: cognitive deficit in normal aging, mild cognitive impairment and Alzheimer's disease; efficacy and neuronal correlates of cognitive training; impact of vascular burden on the cognition of older adults with and without cognitive deficits; interaction between nutrition and cognition.
---
Denise Cloutier-Fisher, PhD
Associate Professor
Depratment of Geography and Centre of Aging
University of Victoria
Denise Cloutier-Fisher is an Associate Professor in the Department of Geography and the Centre on Aging at the University of Victoria. She is a health geographer with over 15 years of experience working on qualitative and quantitative research projects in multiple health settings from family medicine to public health and health planning environments. Her primary research interest is 'healthy aging' in rural and small-town environments. Broader research interests focus on population health and the social determinants of health. At the community-scale she studies integrated health and social service delivery, the impacts of health sector restructuring and regionalization on service provision, social isolation, and palliative care. She has received funding from the Canadian Institutes of Health Research, Michael Smith Foundation for Health Research and the Social Sciences and Humanities Research Council. Her work has been recently published in the following journals: Social Sciences and Medicine, Canadian Journal on Aging, Health and Place and Gender, Place and Culture.
Dr. Cloutier-Fisher obtained her BSc from the University of Calgary, and an MA and PhD from the University of Guelph.
---
Sultan Darvesh, MD, PhD, FRCPC
Professor of Medicine
Departments of Medicine (Neurology and Geriatric Medicine)
Anatomy & Neurobiology and Chemistry
Dalhousie University
Dr. Sultan Darvesh obtained his PhD in organic chemistry (1983) followed by a postdoctoral fellowship in molecular biology at University of New Brunswick, MD (1988) and residency in Neurology (FRCPC-1994) at Dalhousie University and a fellowship in Behavioural Neurology at Baycrest Centre for Geriatric Care, University of Toronto (1994).
Dr. Darvesh is a Professor of Medicine (Neurology and Geriatric Medicine) at Dalhousie University and is founder and Director of the Behavioural Neurology Program in the Department of Medicine. His interest is in assessment and management of patients with cognitive impairment. He is cross-appointed in the Departments of Anatomy & Neurobiology and Chemistry, Dalhousie University; Research Associate, Department of Chemistry, University of New Brunswick and Adjunct Professor in the Department of Chemistry, Mount Saint Vincent University. His basic research involves development of innovative strategies for diagnosis and treatment of neurodegenerative disorders. He is co-founder and the Director of The Maritime Brain Tissue Bank and is a scientific co-founder of Treventis Corporation, a biotechnology company focused on diagnosis and treatment of dementias. He has served on review committees including the CIHR Biological and Clinical aspects of Aging and Alzheimer Society of Canada Biomedical Review Panel.
Dr. Darvesh is the principal author in over 50 peer-reviewed publication, holds several patents and his research has been funded by agencies such as CIHR, NIH, Alzheimer Society of Nova Scotia, the Brain Tumour Foundation of Canada and the Multiple Sclerosis Society of Canada. He continues his collaborative research within Canada, the US, Europe and Asia.
---
Norma Drosdowech
Chair
Manitoba Council on Aging
Norma Drosdowech has served for six years as Chair of the Manitoba Council on Aging, an advisory committee to the Minister Responsible for Seniors. As a family caregiver, she became increasingly aware of seniors' issues, and appreciates the opportunity of addressing them.
Norma has represented the Council on the World Elder Abuse Awareness Committee, the Seniors and Elders Day Planning Committee, the Manitoba Committee of Seniors, and the University of Manitoba's Centre on Aging. She has appreciated opportunities to attend yearly CAG Conferences, and regional seminars and workshops, and is excited about working to support Age-Friendly Initiatives in Manitoba.
Norma holds a Master's Degree in Educational Psychology from the University of Manitoba. During her long career as an educator, she has served at all levels as a teacher and counsellor, as the Family Life Education Consultant of the St. Vital School Division, and as a sessional instructor with the Faculty of Education. Norma facilitated the development and implementation of ethical guidelines for handling issues of confidentiality for public school counsellors and teachers.
Since retirement, Norma's interests have centered around volunteer service with the First Unitarian Universalist Church of Winnipeg, and with GOGO Action Winnipeg, a support group for African grandmothers. Norma enjoys leading rites of passage - marriages, memorial services and child dedications, and her frequent role as a guest speaker on seniors issues.
---
Dr. Carole A. Estabrooks
Canada Research Chair in Knowledge Translation
Professor, Faculty of Nursing
University of Alberta
Dr. Carole Estabrooks is a professor in the Faculty of Nursing at the University of Alberta, and holds a Canada Research Chair in Knowledge Translation. She is principal investigator of the Knowledge Utilization Studies Program (KUSP).
Dr. Estabrooks' program of research focuses on knowledge translation in the health sciences; she studies the influence of organizations on the research implementation behavior of health care providers and the effect of knowledge translation on patient/resident, provider and system outcomes. She holds a number of active research grants, most recently a five year CIHR funded program of research, Translating Research in Elder Care being conducted in long term care facilities in the Canadian Prairie Provinces.
Among other funded research in which she is engaged are a five year CIHR Team grant in Children's Pain and a European Union 7th Framework study, Facilitating the Implementation of Research Evidence, involving elder care in five countries. In these two studies she is a co-investigator responsible for streams examining the interactions of organizational context and knowledge translation.
She is an Adjunct Professor in Nursing, University of Toronto and a Fellow in the Canadian Academy of Health Science (CAHS). Dr. Estabrooks teaches a doctoral level interdisciplinary course in knowledge translation and supervises several postdoctoral fellows and doctoral, masters, and honors undergraduate students studying in the area.
---
Rebecca Fuhrer, PhD
Department of Epidemiology, Biostatistics and Occupational Health
Faculty of Medicine
McGill University
Dr. Rebecca Fuhrer has been professor and Chair of the Department of Epidemiology, Biostatistics and Occupational Health at McGill University since 2002. She holds the Canada Research Chair in Psychosocial Epidemiology. Her research has focused on the social determinants of mental health, in particular gender, social integration and social position. She is particularly interested in social inequalities and depression, as well as cognitive aging.
Prior to joining McGill, she held academic positions at University College London, INSERM in Paris, France, and the Harvard School of Public Health in Boston. She is Past-Vice President of CSEB and is presently a Member-at-Large of the Board. She recently served on the CIHR and Public Health Agency of Canada's national committee to develop guidelines for MPH programs in Canada, and was a member of the Research in Addictions and Mental Health Policy and Services Program Advisory Committee.
Dr. Fuhrer holds a Bachelor Degree in Psychology and a PhD in Medical Information Science (the University of California at San Francisco). In the past few years Dr. Fuhrer has focused on expanding the scope of epidemiology within medical environments to include population and public health.
---
Peter Lansley, PhD
Professor of Construction Management
University of Reading, UK
Peter Lansley is Professor of Construction Management at the University of Reading which he joined in 1984 and where he has held a series of senior positions. Since 1997 he has been particularly involved with building national research programmes concerned with the needs of older and disabled people. He has guided the development of the EPSRC EQUAL (Extending Quality Life) initiative and now directs the EPSRC/BBSRC funded SPARC Programme (Strategic Promotion of Ageing Research Capacity). He is heavily involved with advising research councils, charities and professional bodies on the long term development of ageing research and the UK government on the value and application of aging-related research.
Peter Lansley has published widely on organisational behaviour, human performance, the management of change and, more recently, assistive technology, in which he has a particular interest. He has received several awards for his work in the fields of innovation and inclusive design as well as for championing the role of the occupational therapist.
He obtained his BSc in Mathematics from the University of Leicester in 1968, and subsequently an MSc in Statistics from the University of Newcastle and PhD in the Management of Innovation from the University of Reading.
---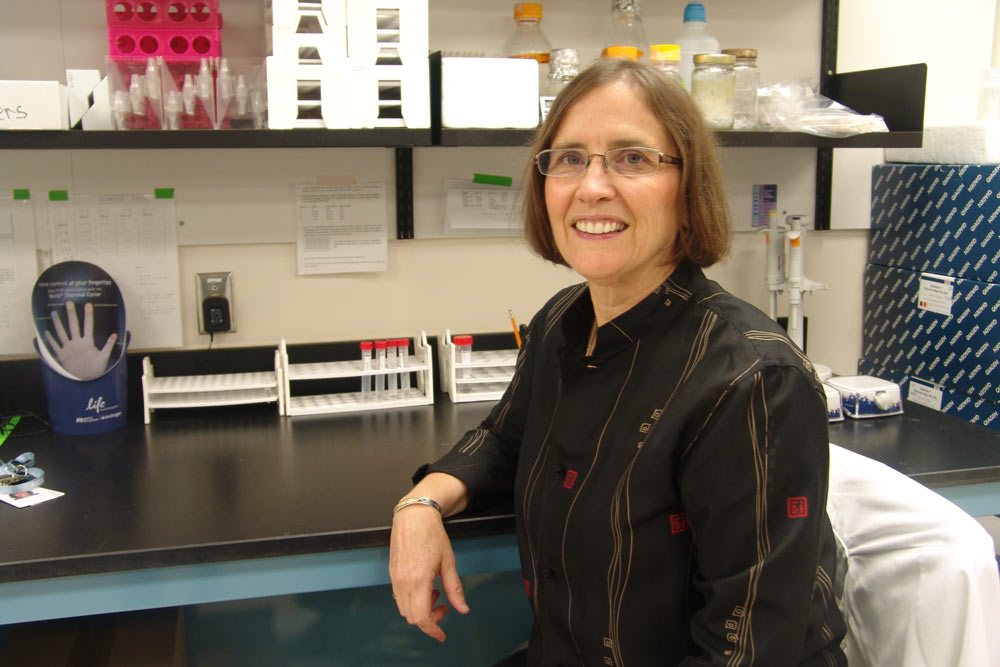 Janet E. McElhaney PhD, MD, F.R.C.P.C., F.A.C.P.
Professor and Division Head
Geriatric Medicine
Université de la Colombie-Britannique
Dr. McElhaney is the Allan M. McGavin Chair in Geriatrics Research and Division Head of Geriatric Medicine at the University of British Columbia, and Physician Program Director for Elder Care Acute Services at Providence Health Care. She is also Associate Professor of Immunology in the Center for Immunotherapy of Cancer and Infectious Diseases at the University of Connecticut School of Medicine.
Dr. McElhaney's research interests include the impact of immunosenescence on the immune responses to vaccination, immunologic biomarkers of protection mediated by vaccination, and how vaccination plays a role in preventing disability in older adults. She leads the Vancouver Initiative to Add Life to Years" (VITALiTY) Team, an interdisciplinary research team at UBC established to identify risk factors for catastrophic disability, explore the contribution of "inflammaging", and design therapeutic interventions to reduce risk of disability. She also leads the Care of Older Adults with Acutely Compromised Health Network (COACHNet), a framework for action that will engage older patients/caregivers with interprofessional teams and research strategies to improve our understanding of how to mitigate risk and provide optimal treatment approaches during acute health events requiring hospitalization. Her research is supported by the Canadian Institutes for Health Research, the National Institute of Allergy and Infectious Diseases, National Institutes of Health, the Michael Smith Foundation for Health Research and the BC Lung Association. She is an Adviser to the European Scientific Working Group on Influenza and participates on multiple grant review panels and advisory boards in Canada, the United States, and Europe.
---
Dr. Verena Menec
Director, Centre on Aging
Associate Professor
Department of Community Health Sciences
University of Manitoba
Dr. Verena Menec is the Director of the Centre on Aging and an Associate Professor in the Department of Community Health Sciences with Faculty of Medicine at the University of Manitoba. She received a bachelor of arts degree, with a concentration in psychology (1989), a Master of arts, with a concentration in social psychology (1991), and a doctorate in social psychology (1995) all from the University of Manitoba. Her research interests lie in the areas of healthy aging and the factors that promote healthy aging, health care utilization, and the relation between health care and population health, particularly in the context of older populations. She is the recipient of a Tier 2 Canada Research Chair in Healthy Aging and previously held a CIHR New Investigator Career Award.
---
Dr. Gary Naglie, MD, FRCPC, FGSA
Associate Professor
Departments of Medicine and Health Policy, Management & Evaluation
University of Toronto
Dr. Naglie received his medical degree from McGill University, specialty training in Geriatric Medicine at the University of Toronto, and graduate training in Clinical Epidemiology at McMaster University. He is an Associate Professor in the Departments of Medicine and Health Policy, Management & Evaluation at the University of Toronto and holds the Mary Trimmer Chair in Geriatric Medicine. He is the Chief of Medicine at Baycrest and is a scientist at Baycrest's Kunin-Lunenfeld Applied Research Unit and at the Toronto Rehabilitation Institute. His research focuses on outcomes evaluation and quality of life in cognitively impaired and chronically ill older adults. Dr. Naglie is a member of Candrive, a CIHR-funded national team of researchers interested in driving safety in older adults, and he has a particular interest in driving capacity in persons with cognitive impairment.
---
Dr. Hélène Payette
Professor
Department of Community Health Sciences
Faculty of Medicine and Health Sciences
University of Sherbrooke
Dr. Hélène Payette is a professor in the Department of Community Health Sciences in the Faculty of Medicine and Health Sciences at the University of Sherbrooke, and is also Director of the Research Centre on Aging of the Sherbrooke Geriatric University Institute.
She received her bachelor degree in dietetics at McGill University (1982), her Master's degree (1985) and doctorate (1989) in clinical at the University of Sherbrooke. Dr. Payette completed postdoctoral work in epidemiology and biostatistics at McGill University (1990).
From 1994 to 2000, Dr. Payette was Director of the Graduate Program in Clinical Sciences of the Faculty of Medicine and Health Sciences at the University of Sherbrooke. Since 1996, she has acted as joint Director of the 'Nutrition and Successful Aging' division of the Quebec Research Network on Aging. Her research interests include healthy eating and its determinants, body composition and functional capacities in the aging individual as well as screening for nutritional risks and evaluation of nutritional interventions in the community-dwelling frail elderly using randomized controlled design.
Dr. Payette is co-investigator for lifestyle theme in the Canadian Longitudinal Study on Aging, a national strategic initiative of CIHR's Institute of Aging. She is also currently principal investigator for CIHR's "Quebec Longitudinal Study on Nutrition as a Determinant of Successful Aging (NuAge)." From 1994 to 1999, she held a National Health Scholar Award from the National Health Research and Development Program (NHRDP) and, from 1999 to 2003, an Investigator Award from the Fonds de la Recherche en Santé du Québec (FRSQ).
---
Gary Teare, PhD
Director of Quality Measurement and Analysis
Health Quality Council of Saskatchewan
Gary Teare joined the Health Quality Council of Saskatchewan in January 2005 as Director of Quality Measurement and Analysis. Before moving to Saskatchewan, he was employed as a Scientist at the Toronto Rehabilitation Institute and was an Assistant Professor at the University of Toronto (Department of Health Policy, Management and Evaluation and Graduate Department of Rehabilitation Sciences). He was also Adjunct Faculty at the Institute for Clinical Evaluative Sciences in Toronto. Gary retains his affiliations with these Toronto academic centres due to ongoing research collaborations.
Gary's previous research has focused on health care performance measurement and reporting and on organizational learning, particularly in the continuing care sector. He is principal investigator for the Ontario Hospital Report for Complex Continuing Care, a publicly reported balanced scorecard for the hospital-based continuing care sector in Ontario. Gary also leads the evaluation of a quality improvement collaborative on incontinence care in that sector. In the field of organizational learning research, Gary is co-principal investigator on a study, funded by the Canadian Institutes for Health Research, seeking to understand the multi-level factors that help and hinder the uptake and implementation of best practices (as outlined in clinical practice guidelines) by long-term care homes in Ontario.
Dr. Teare earned graduate degrees in Epidemiology (Doctor of Philosophy, University of Guelph) and in Immunology (Master of Science, University of Toronto) and a professional degree (Doctor of Veterinary Medicine, University of Guelph).
---
Ross Upshur, MD, MSc
Director, Joint Centre for Bioethics
University of Toronto
Dr. Upshur received BA (Hons.) and MA degrees in philosophy before receiving his MD from McMaster University in 1986. After 7 years of rural primary care practice, hr completed his MSc in epidemiology and fellowship training in Community Medicine and Public Health at the University of Toronto. He is currently the Director of the University of Toronto Joint Centre for Bioethics, and a staff physician at the Department of Family and Community Medicine, Sunnybrook Health Sciences Centre.
Dr. Upshur is the Canada Research Chair in Primary Care Research. At the University of Toronto he is a Professor at the Department of Family and Community Medicine and Dalla Lana School of Public Health, Adjunct Scientist at the Institute of Clinical Evaluative Sciences, an affiliate of the Institute of the History and Philosophy of Science and Technology and a member of the Centre for Environment. He is an Adjunct Associate Professor in the School of Geography and Earth Sciences and Associate Member of the Institute of Environment and Health at McMaster University. He is a member of The Royal College of Physicians and Surgeons of Canada and the College of Family Physicians of Canada.
His research interests include the concept of evidence in health care, medical epistemology, clinical reasoning, public health ethics, ethics and health information, empirical approaches in bioethics, primary care research methods, time series applications in health services research, communicable disease and environmental epidemiology.
---
Dr. Michael C. Wolfson, PhD
Assistant Chief Statistician (retired)
Analysis and Development
Statistics Canada
Dr. Wolfson, B.Sc., (Toronto - mathematics, computer science and economics), Ph.D. (Cambridge - Economics) recently retired as Assistant Chief Statistician, Analysis and Development, at Statistics Canada. He is Canada Research Chair in Population Health Modeling / Populomics in the Faculty of Medicine at the University of Ottawa.
Dr. Wolfson's areas of expertise include program review and evaluation, tax/transfer policy, pension policy, income distribution, design of health information systems, microsimulation modeling of socio-economic policy and health dynamics, and analysis of the determinants of health. He held positions in the Treasury Board Secretariat, the Department of Finance, the Privy Council Office, the House of Commons, and the Deputy Prime Minister's Office prior to joining Statistics Canada. He was also a Fellow of the Canadian Institute for Advanced Research Program in Population Health (1988-2003).
His numerous articles have addressed topics such as assessing the inter-generational equity of Canada's pension and health care systems, the design of an appropriate system of health statistics, modeling disease determinants and treatments, inequality trends in Canada and the United States, polarization and the decline of the middle class, measurement of economic growth, and income and income inequality as determinants of population health. His works have appeared in journals including the British Medical Journal, Canadian Journal of Economics, the Monthly Labour Review, the World Health Statistical Quarterly and Bulletin, and the International Journal of Epidemiology.
He was appointed to the Federal Public Service Pension Plan Advisory Committee in 2007. Dr. Wolfson is a Fellow of the Canadian Academy of Health Sciences and a member of the International Statistical Institute.