POP News - Issue 25
Inside this Issue:
---
Message from the Scientific Director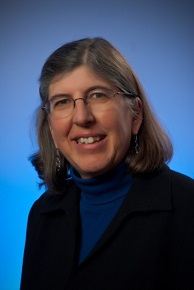 This year marks the 25th anniversary of the Ottawa Charter for Health Promotion. The Charter laid out a vision for a reoriented health care system, engaged communities and health efforts that crossed sectors. These remain pivotal foundations for population and public health research, programs and policies not only in Canada but also internationally.
It seems timely therefore, to reflect on the related work of our Institute as we continue to build the field of population health intervention research. Our strategies over the past year have included contributing to working groups and consortia, hosting invitational meetings, developing a case book, launching RFAs, and discussing opportunities for joint initiatives with international partners. I thought I would use this opportunity to highlight some of this work and describe next steps.
The annual meeting of the Population Health Intervention Research Initiative in Canada was held at the end of March. We are pleased to announce that Jeannie Shoveller, a member of our IAB and an Applied Public Health Chair, has taken on the role of co-chair, replacing Penny Hawe who has completed her term on the IAB and returned to Australia. In follow-up to our Population Health Intervention Research Symposium and Workshop last fall, we have posted the proceedings from both events on a website. Given the success of these events, we are working with colleagues from the CDC Prevention Research Centres to plan another joint invitational workshop on population health interventions in 2012.
Funding opportunities are an important means to build the field of population health intervention research. The programmatic research RFA announced in 2011 yielded a very strong application response. Following a review of the letters of intent, 50 teams were invited to submit a full application, attesting to the high calibre of Canadian researchers working in the field of population health interventions. Applications were reviewed by a stellar international peer review panel in April. Funded teams should be announced early this summer. For those who do not receive funding, we encourage you to address the reviewers' comments and consider resubmitting your application to an upcoming CIHR Open Operating Grants \Program (OOGP) (please refer to the OOGP article).
We have begun to work on our strategic priority titled "implementation systems for population health interventions in health and other sectors". This priority addresses the many system influences that have an impact on whether and how effective population health interventions take hold, become sustainable and get scaled-up. Our rapid response RFA on Health Systems Research on H1N1 launched in 2009 was an initial foray in this area. In September 2011, we will be hosting a knowledge exchange workshop with researchers, decision-makers, and partners who have been conducting CIHR-funded research in this area. Thanks to our IPPH team who have been orchestrating this event.
We have also been supporting other discussions on implementation systems. For example, last year at the CPHA conference, we moderated a panel whose members discussed some of their experiences with implementation systems in public health. We will again address this topic with a panel at this year's CPHA conference and thank Garry Aslanyan from the World Health Organization for planning this event.
Although all of our strategic priorities are pertinent to social scientists, the implementation systems component is particularly so. Researchers and decision-making partners with expertise in the fields of political science, economics, public policy, management and governance will be critical to help us successfully make advances in this field. Stay tuned for future funding opportunities with this focus.
On a related topic, we have been co-leading with the CIHR Institute of Health Services and Policy Research one of the CIHR Roadmap Signature Initiatives, Community-based Primary Health Care. Planning grants for this initiative have already been launched and team grants will be launched later this fall. These funding opportunities are relevant for those working in the fields of public and population health and elements of implementation systems are a feature of the Community-based Primary Health Care initiative.
Over the past few months, we have been building links to partners in Europe. In March and April, we had site visits with research scientists and research funding agencies in England, Wales, Scotland, and Ireland and with the EU Commission. These meetings provided a rich opportunity to learn more about the funding priorities and structures for public and population health research in Europe. They were also a great opportunity to discuss potential ways in which we might collaborate on peer review, joint funding calls to stimulate comparative policy research and to foster exchanges between our scientists in areas of mutual interest such as population health intervention research.
In addition to our discussions with European partners, I have had the opportunity to visit three Schools of Public Health in Canada over the last couple of months and look forward to visiting other Schools later this year. I have been impressed by the strong and vibrant interdisciplinary community of scientists tackling public health issues of concern to us all in Canada and internationally. An enthusiastic generation of new scientists is reaping the benefits of their mentorship and experience.
I want to thank all those who have contributed to these efforts. We look forward to further building the science of population and public health through strategic partnerships and initiatives. Much has been accomplished, but there is much to be done.
In closing, I would like to acknowledge the invaluable contributions of Ashley Page who has been working as the IPPH administrative coordinator since April 2009. She was an integral member of the IPPH team and she will be missed. Ashley will be pursuing her Master's in International Development at the University of Ottawa this fall. Good luck on your academic pursuits, Ashley! It is my pleasure to welcome Marina Irick, Chardé Morgan, and Claire O'Brien, three students who are working at the Institute over the summer.
CIHR - Open Operating Grants Program
Consider applying to the CIHR Open Operating Grants Program! Approximately 55% of CIHR's grants and awards budget is allocated to the Open Operating Grants Program. Competitions are held twice per year.
When applying to the CIHR Open Operating Grants Program, be sure to review all Priority Announcements to see if there is a fit between them and your research proposal.
Review the peer review committee mandates and past peer review committee membership on the CIHR website prior to selecting your suggested peer review committee(s).
CIHR accepts renewal applications to renew funding of a currently-held CIHR open operating grant to continue the same line of investigation. To learn more about renewals, please see section 1C of the Grants and Awards Guide.
Research summaries provided at the time of application registration are used to help assign applications to a peer review committee and to determine which peer reviewers have the level of expertise required to review applications. Give careful consideration to what you want to convey in the summary about your research questions, research design, theoretical and methodological approach. Use key words that indicate what expertise you consider to be essential for the review of your application (e.g. population health interventions, comparative case study, mixed methods design).
Please refer to the CIHR website for more information on the Open Operating Grants Program.
An Innovative Model of Ethics Services for Public Health Projects
Don Willison, ScD
Senior Scientist, Surveillance and Epidemiology Division
Ontario Agency for Health Protection and Promotion
Nancy Ondrusek, PhD
Project Coordinator, Ethics Support Services
Ontario Agency for Health Protection and Promotion
The generation of knowledge through a variety of types of projects, including surveillance, program evaluation, quality improvement, and research is essential to improvements in public health. All of these activities involve the collection of data about individuals and populations to inform public health policy and practice. The ethical principles commonly applied to clinical research, however, do not always fit well in this public health context. Further, public health projects often present similar risks to participants regardless of whether or not the projects fit a particular definition of research. The application of ethics review only to those activities labelled "research" leads to uneven protections of participants in the face of equivalent risks. Finally, ethical scrutiny is often seen by investigators as an activity that occurs at one point in the lifecycle of a project, conducted by an external body.
In response to these challenges, the Ontario Agency for Health Protection and Promotion (OAHPP) has developed an innovative model of ethics services for public health projects in Ontario. Key elements are:
a conceptual framework for considering ethics through a public health lens;
a review process that does not draw a distinction between research and other types of evaluative activities all projects receive ethical scrutiny proportionate to the risks involved;
a suite of ethics support services to foster a culture of ethical integrity throughout the life-cycle of a study; and
a mechanism for centralized review of multi-site studies with input from local participating sites.
The ethics services include education, consultation, development of common forms and tools (e.g. for risk assessment) and development of a community of practice to increase local capacity in public health ethics.
These services, which we expect to launch in January 2012, are being developed through consultation and collaboration with numerous academics, public health investigators and practitioners throughout the country. They will be used to support activities at the OAHPP as well as the 36 public health units across Ontario.
The OAHPP is also collaborating with colleagues at the CIHR-IPPH, PHAC, and the NCCHPP on several activities to help build capacity in public health ethics among investigators, decision-makers and practitioners. Current activities include:
a pre-conference workshop in Montreal on June 19 in connection with the Canadian Public Health Association Conference, to consider principles and frameworks for public health ethics;
the development of a casebook on population and public health ethics.
These collaborations aim to build on existing interests, expertise and efforts across the country, to advance the developing field of public health ethics, and to pool efforts in the creation of resources to support ethical reflection among all those who play a role in population and public health.
IPPH would like to welcome Dr. Jane Aubin who has been appointed to the position of Chief Scientific Officer/Vice-President, Research of CIHR
Applied Public Health Chair Feature: Dr. Doug Manuel
Dr. Doug Manuel
Applied Public Health Chair
Senior Scientist of the Institute of Clinical Evaluative Sciences (ICES)
Associate Professor, Department of Public Health Sciences, University of Toronto
Dr. Doug Manuel is the recipient of one of fifteen Applied Public Health Chairs funded by the CIHR-Institute of Population and Public Health, the Public Health Agency of Canada, and other partners.
Dr. Manuel is interested in the impact of interventions and strategies on population health. "Clinicians can generally answer the patient's questions about the effectiveness of interventions they discuss with their patients," Dr. Manuel notes. "The same cannot be said about the effectiveness of interventions at the population level. We don't know the degree to which most interventions can improve overall health or reduce inequities across broad groups of people".
Often, to assess the impact of an intervention on population health, Dr, Manuel points out that one can simply multiply how many people will receive the intervention by the intervention's individual effectiveness. Says Dr. Manuel, "I am often surprised by the results when the calculations are actually performed."
Dr. Manuel and his colleagues recently published a study assessing different strategies for preventing diabetes. The study has received a large amount of national news coverage, as it reported that 10% of new diabetes cases can be prevented in Ontario over the next ten years if 750,000 people are treated with preventive medications. "When most health planners saw these numbers they were concerned that it would not be feasible for family doctors and primary care clinicians to treat so many people," reports Dr. Manuel. "By contrast, we could prevent the same 10% if there was a 3% weight reduction in the entire population. Health planners were encouraged that a small change for a large population was both feasible and had an important benefit. Furthermore, the benefit goes beyond diabetes since healthy weights will improve health in many ways." Dr. Manuel's team is continuing to work with Ontario planners to further develop a diabetes prevention strategy.
Health planners have difficulty performing population effectiveness estimates because they lack the tools and data clinicians have access to for individual patient care. One of Dr. Manuel's main research interests is developing these tools for health planners: "Clinicians can quickly estimate their patient's baseline risk of diabetes using one of several risk prediction algorithms." Baseline risk is a requirement when estimating the individual and population benefit of interventions. "For the past three decades, we've known that baseline risk is a cornerstone of population planning but we haven't had risk tools that can be used in the population setting." To perform the study, Dr. Laura Rosella, now an assistant professor at the University of Toronto, led the development of a new Canadian risk tool that can estimate population risk of diabetes using data from routinely-collected health surveys. Using this tool, Dr. Rosetta projected that 1.9 million people will be diagnosed with diabetes over the next ten years.
Dr. Manuel performs the majority of his research using anonymous, linked health administrative data at the Institute of Clinical Evaluative Sciences and Statistics Canada. The data includes population health surveys that link the number of health risks reported by Canadians to their physician visits and hospitalizations with each respondent's permission. Says Dr. Manuel, "Linked administrative data holds tremendous potential for applied population health research." To develop population risk prediction tools, his research teams examine how health risks, such as smoking and obesity, are related to disease development and health care use.
Dr. Manuel also uses administrative data to assess the actual effectiveness of health interventions at the population health level. One such study was performed as a Masters project by Dr. Jeff Kwong, who is now an assistant professor at the University of Toronto. Dr. Kwong used administrative data to examine whether Ontario's universal influenza immunization program reduced death, hospitalizations and physician visits. At the time, Ontario was the first jurisdiction worldwide to freely offer influenza vaccination to a large population. "We examined a wide range of potential study designs and data, and found that administrative data was best suited for the evaluation of the program. These data were the only sources for examination of influenza outcomes both before and after program implementation in Ontario. Furthermore, because other provinces collected the same data, the provinces that did not implement the program could be used as control populations." The study found that influenza prevents hospitalization. Since publication, additional provinces have modeled their program after Ontario's program.
In future research studies, Dr. Manuel hopes to use linked administrative data for an even wider range of evaluative approaches, including large-scale pragmatic randomized control trials. "A benefit of the Chair program is the rich discussions that arise when the 15 Chairs meet. One of our most challenging and intriguing discussions concerns the best way to evaluate population health interventions. I believe we should have the full spectrum of research design, including randomized interventions.
Ideally, when we introduce new programs, we should ask a series of questions to assess whether outcome evaluation is warranted. If an intervention is being piloted or implementation uses a phased approach, we can ask two questions: Can the implementation be randomized to different groups? Can routinely-collected data be used to examine outcomes before and after implementation in different groups? If the answer to both of these questions is "yes," then we can have a rigorous evaluation performed at little additional cost.
"For me, knowledge exchange is centered on developing partnerships with policy actors. Strong partnerships are needed to perform high-quality intervention evaluation".
Book Review - "Cannabis Policy: Moving Beyond Stalemate"
Book review by Dr. Brian P. Emerson
Medical Consultant,
Population and Public Health Division
BC Ministry of Health
Robin Room, Benedikt Fischer, Wayne Hall, Simon Lenton, Peter Reuter
Oxford University Press, 2010. 233 pages.
This article reflects the views of the author and do not represent BC Government policy.
"That which is prohibited cannot easily be regulated."
The adverse public health and social impacts associated with use of and policies related to psychoactive substances (alcohol, tobacco, illegal substances) are substantial, and in many respects, preventable. They are estimated to account for 21% of deaths, 24.9% of potential years of life lost, and 19.4% of acute care hospital days, at a cost of $39.8 billion per year (Rehm et al., 2006).
The magnitude and persistence of psychoactive substance-related problems calls out for increasing public health attention. The book Cannabis Policy: Moving Beyond Stalemate is a valuable resource for those working on reducing the harms of psychoactive substances at the local, provincial/territorial, and federal levels. This book was originally commissioned as a paper by the Beckley Foundation to contribute scientific evidence and ideas for improvements to the United Nations 10-year review of the international drug control program that took place in 2008-09 (Beckley Foundation, 2010).
The thesis of this book is that change is needed because "the international cannabis prohibition regime by its nature and functioning imposes substantial personal and social harms" (p. 146)... , the regime is ineffective, and the international "conventions restrict the ability of signatory countries to adopt cannabis policies and laws which are driven by evidence... they also restrict the accumulation of evidence.... and yet the international drug control system seems increasingly paralyzed and immobile" (p. 150).
Consequently, "at the local, state or provincial levels, the problems arising from global policies must be picked up and managed – and much of the action on policy is here because of the stalemate at national and international levels" (p.13).
To support the thesis, the authors describe the adverse health and psychological effects of cannabis; the evidence base and limitations to inform policy and practice; research gaps; the international cannabis control system; and the harms of prohibition including the "arrests of many hundreds of thousands of cannabis users in the Western world" (p.73), the unfairness with which cannabis laws are enforced "making life difficult for marginalized populations" (p.74), the adverse consequences from creating large-scale illegal markets that breed violence, the generation of "tens of billions of dollars in revenues to criminals" (p.7), and corruption.
"It is a concern about the disproportionality of these social harms relative to the dangers of the drug itself that is at the heart of many efforts to reform current policies" (p.7).
While recognizing the limitations of the evidence, and drawing on lessons from alcohol and tobacco control, the authors provide suggestions to reduce harms associated with cannabis and with the current control policies. For example "there is minimal evidence that changes in statutory penalties would reduce cannabis use. The lack of evidence of a deterrent effect has to be weighed against the considerable harms that undoubtedly arise from the existing regime" (p.73) and changes would need to avoid "lax regulations on sellers, self-regulation, and promotion by industry-driven commercial interests" (p.104).
The clear definition and discussion of conceptual issues, terminology, and typologies of policy tools that have been used in different countries to try to manage cannabis is helpful, as is the explanation of the complexities of the international control regime which contributes to the "stalemate".
Ideas for moving forward at the international level are provided, and of particular interest to public health workers is the innovative idea of creating a new treaty based on the Framework Convention on Tobacco Control. The authors even provide a draft Framework Convention on Cannabis Control to further that discussion.
Public health policy involves weighing harms and benefits; however, there is only brief mention of the benefits of cannabis, and limited discussion about the policy implications of regulating the use of cannabis for therapeutic purposes ("medical marijuana"). This seems to be a gap given the gathering momentum for "legalization" initiatives in the USA that have their roots in state regulated medical marijuana propositions. The recent Ontario Superior Court (currently under appeal) case striking down sections of the federal Controlled Drugs and Substances Act and the entire Medical Marijuana Access Regulations indicate the pressing need for policy reform in this arena.
There is a very short section on the public health impact of cannabis use, and the authors point out the "dearth of evidence on impact on mortality and morbidity" (p.43), in contrast to the volumes of evidence available on the impacts of alcohol and tobacco, highlighting the need for more public health attention to cannabis.
In view of the observation that prohibition is the source of much harm, the book would have been strengthened by including more quantitative information on the harms of prohibition, and it would have been interesting to have more discussion of the reasons for the "stalemate" affecting policy reform. For example one value of prohibition identified by a related recent award winning book on this topic is that it "prevents large-scale corporate entities from promoting drug sales through modern marketing techniques" (Babor et al., 2009, p.255).
Overall, this book provides a valuable overview of the evidence to inform policy and practice, and achieves well its aim to "lead the way towards a more rational, effective and just approach to the control of cannabis" (p.vii).
This book will be a very useful resource for anyone interested in the challenges of developing public health oriented approaches to not only cannabis, but to other psychoactive substances of public health concern. Besides reducing the harms associated with cannabis and related policies, the value of developing a public health oriented approach to cannabis will be in paving the way to designing and strengthening public health approaches to other illegal drugs, in addition to tobacco and alcohol.
References:
Rehm, J., Baliunas, D., Brochu, S., Fischer, B., Gnam, G., Patra, J. et al. The Costs of Substance Abuse in Canada, 2002. Ottawa: Canadian Centre for Substance Abuse. March, 2006.
The Beckley Foundation's Drug Policy Programme
Babor, T., Caulkins, J., Edwards, G., Fischer, B., Foxcroft, C., Humphreys, K., et al. Drug Policy and the Public Good. Oxford University Press; 2009.
Student Corner: Kathleen Deering
Kathleen Deering,
BSc, MSc, PhD
CIHR Postdoctoral Research Fellow
Gender and Sexual Health Initiative,
Division of AIDS,
Faculty of Medicine
University of British Columbia
Globally, women in sex work face high rates of negative health outcomes, including HIV. Sex workers are vulnerable to HIV because of many social and structural factors, including gender-based inequities such as those surrounding women's financial independence, education and employment (Rekart, 2005). Sex work-related harms are linked inextricably to social, economic, policy, and physical environments. Individual behaviour (high- or low-risk) both shapes and is shaped by these environments (Rhodes, 2002). Thus, the importance of using structural and community-level strategies that modify sex work environments to reduce risk is increasingly recognized by researchers and policy-makers.
During my PhD and MSc, I have been fortunate to work with CHARME-India, an international research team responsible for the monitoring and evaluation of the Avahan AIDS Initiative, the largest HIV prevention initiative in India (Boily et al., 2007). Avahan is an example of comprehensive HIV prevention at the population-level for sex workers and high-risk men, incorporating behaviour change and biomedical approaches while also placing high importance on involving local communities and promoting change at the structural level (Piot, 2010). Using a combination of quantitative approaches, including statistical and mathematical modeling, my research has highlighted the importance of the differences within and across sex worker populations in influencing HIV epidemics, and the importance of peer-based intervention components in reducing HIV-related risk.
In addition to planned interventions, the evaluation of 'natural' population-level interventions, considered as part of a complex system created from multi-level and recursive factors (i.e., individuals and their environments), is particularly important in understanding how to mitigate HIV risk to sex workers. In Canada, these can include local or provincial initiatives (e.g., scaled-up access to antiretroviral treatment; safer indoor sex work spaces; housing initiatives) or federal policy changes (e.g., to criminal codes regulating sex work). Using the knowledge gained from the international perspective of my PhD and MSc, my postdoctoral research will help evaluate the impact of natural interventions on HIV-related risk for sex workers in Vancouver.
Women in sex work continue to be at high risk for HIV. HIV prevention approaches that are both informed by local populations and tailored for local contexts are necessary to help reduce health inequities among some of the most vulnerable women in Canada and globally.
References:
Boily MC, Lowndes CM, Vickerman P, Kumaranayake L, Blanchard J, Moses S, et coll. Evaluating large-scale HIV prevention interventions: study design for an integrated mathematical modelling approach. Sex Transm Infect 2007,83:582-589.
Piot P. Setting new standards for targeted HIV prevention: the Avahan initiative in India. Sexually Transmitted Infections 2010,86:i1-i2.
Rekart ML. Sex-work harm reduction. The Lancet 2005,366:2123-2134.
Rhodes T. The 'risk environment': a framework for understanding and reducing drug-related harm. International Journal of Drug Policy 2002,13:85-94.
Supplemental content (right column)
Modified: