IGH awards for excellence in gender, sex and health research: recipients
The IGH Award for Excellence in Gender, Sex and Health Research recognizes outstanding gender, sex and health research by graduate students and post-doctoral fellows. Recipients are selected on the basis of the real or potential impact of their research within the field of gender, sex and health research, the actual or potential for knowledge translation of their research, and their demonstrated excellence in gender, sex and health research.
2013
Mélanie Racine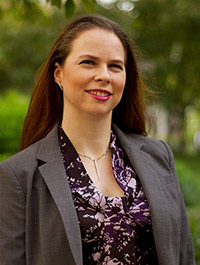 The Institute of Gender and Health is pleased to announce that Dr. Mélanie Racine is the recipient of the 2013 IGH Award for Excellence in Gender, Sex and Health Research. Dr. Racine completed her graduate studies at the department of psychology of the Université du Québec à Montréal. Her doctoral thesis explored the biospychosocial profile of sex and gender differences in experimental and chronic pain perception. Dr. Racine is also a skilled cognitive-behavioral psychologist with an extensive clinical training in health psychology and chronic pain management. She recently completed a postdoctoral fellowship at the Lawson Research Health Institute and at St. Joseph's Health Care, London, Ontario, with Dr. Warren Nielson (supervisor) and Dr. Mark P. Jensen (co-supervisor). Dr. Racine currently holds a research associate position at the Department of Clinical and Neurological Sciences at the University of Western Ontario. Her current research examines the effectiveness of two different kinds of activity management interventions in fibromyalgia syndrome. She is also actively involved in other research projects, including the development of an activity management index for individuals with chronic pain; the investigation of sex and gender differences, as well as suicidal ideation, in patients with Fibromyalgia syndrome; the examination of factors predicting quality of life and disability in neuropathic pain patients; and the clinical correlates of pain versus itching within scleroderma population.
2012
Rod Knight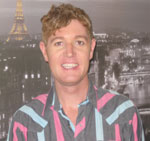 The Institute of Gender and Health is pleased to announce that Rod Knight (University of British Columbia) is the recipient of the 2012 IGH Award for Excellence in Gender, Sex and Health Research. Rod Knight, PhD student in interdisciplinary studies at UBC (Supervisor: Dr. Jean Shoveller), has sought to better understand how various masculine and heteronormative expectations affect the sexual health-related practices and experiences of young men. By using qualitative methods, including in-depth and semi-structured interviews with men (ages 15-25) and clinicians (doctors and nurses), Rod has advanced sociological frameworks that have revealed instances in which heteronormative expectations negatively impact all men, as well as their clinicians. Rod's most recent PhD research has taken him into the area of population health ethics - an emerging field within the Canadian context, particularly as it pertains to men's sexual health. Rod's work positions population health ethics – a philosophical framework that conceives of the individual as being embedded within broader social and structural conditions – as being inherently sexed and gendered. Rod's PhD research is collecting and analysing accounts from young men, service providers and policy makers regarding HIV-related interventions in order to assess the ways in which gender and equity issues are perceived and experienced. His ultimate aim is to produce an evidence-based population and public health ethical framework that emphasizes the interests of the individual (e.g. prevention/treatment outcomes and experiences), as well as the collective more broadly (e.g. social justice, health and gender equity).
2011
The Institute of Gender and Health is pleased to announce that Nadia Lakis (Université de Montréal) and Claire Salisbury (Western University) are the recipients of the 2011 IGH Award for Excellence in Gender, Sex and Health Research. This is the first instance in which IGH has awarded this honour to two recipients in the same competition. Both Nadia and Claire are doctoral students both addressing gender and sex questions not previously explored in their respective fields of mental health and sexual health. Their work has significant implications for clinical interventions and practice.
Nadia Lakis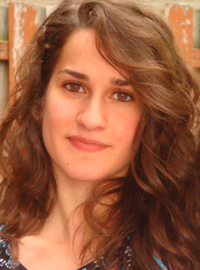 Our understanding of the influence of biological sex on brain function in schizophrenia patients is extremely limited, possibly due to the shortage of women recruited for participation in these studies. Nadia Lakis, PhD student in the psychiatry option of biomedical science at the Université de Montréal (Supervisor: Dr. Adrianna Mendrek), is working to fill this gap. In the field of schizophrenia, substantial evidence reveals sex differences in almost all aspects of the illness from prevalence to mean age at onset to clinical presentation to course of illness and response to treatment. Nadia's research is the first exploration of sex differences in brain functioning associated with emotional memory in people with schizophrenia. Emotional memory is the process of establishing positive or negative associations with past events; it enables people to look forward to pleasurable experiences or avoid adverse experiences based on past memories. For those with schizophrenia, this process is significantly impaired and thus negatively affects their everyday social functioning. Using a variety of brain scanning imaging techniques, Nadia is comparing brain activations in men and women, both with and without schizophrenia—and they are different! As the first report of sex differences in brain function associated with memory of emotional material in schizophrenia patients, Nadia's research advances knowledge of the basic mechanisms of emotional memory in this population. Importantly, the results of her work have the potential to influence future development of sex-based clinical interventions for schizophrenia, such as at the level of antipsychotic medication use or psychosocial and cognitive remediation therapy.
Claire Salisbury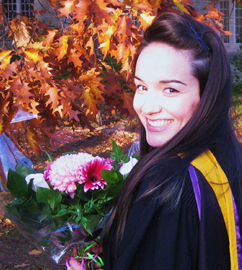 Female orgasmic disorder, the persistent absence of orgasm following a normal sexual excitement phase (with the addition of marked distress or interpersonal difficulty), is a problematic sexual dysfunction for many women, with up to 70% of females usually unable to orgasm during intercourse (i.e., coital orgasm). Even though lack of female orgasm is one of the most frequently reported sexual concerns, no study has systematically identified the content of such concerns, let alone compared them with men's. Seeking to do just that, Claire Salisbury is pursuing a PhD in clinical psychology at Western University (supervisor: Dr. William Fisher). Her hope is that by understanding the unique concerns of men and women around this sexual health issue, more effective interventions can be developed to decrease distress associated with lack of orgasm. Her study is the first of its kind to attain a detailed account of the content of the concerns in both women and men. Broadly, Claire's research demonstrates that young adult men and women hold relatively distinct concerns and priorities related to coital orgasm occurrence and do not fully appreciate one another's unique perspectives. The future of this research program entails replication with an older adult population as well as the systematic creation, psychometric testing, and validation of a set of scales addressing coital orgasm concerns and distress.
2010
Dr. Jordan Guenette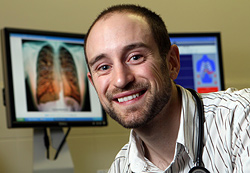 IGH is pleased to announce that Queen's University postdoctoral fellow Dr. Jordan Guenette is the 2010/2011 recipient of the annual IGH Award for Excellence in Gender, Sex, and Health Research. The award recognizes outstanding gender, sex and health published research papers by graduate students and postdoctoral fellows. Guenette's winning paper "Sex-differences in exercise-induced diaphragmatic fatigue in endurance trained athletes" published in the Journal of Applied Physiology sought to determine whether there are sex differences in respiratory muscle (i.e., diaphragm) fatigue. The human diaphragm is the primary muscle involved in breathing and is the only skeletal muscle required to sustain human life. As such, understanding fatigue characteristics of this muscle has important clinical implications in a wide range of populations. Little, however, is known about how the diaphragm functions and responds to exercise in women, largely because all previous studies have been conducted in men. Guenette and colleagues' study is the first to use the most accepted and validated methods to characterize diaphragmatic function in women during exercise and to compare responses between sexes. Contrary to their original hypothesis, results revealed that women were actually less likely to develop diaphragm fatigue than men.
2009
Matthew Numer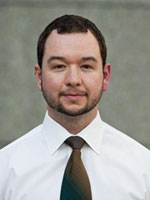 IGH is pleased to announce that Matthew Numer, interdisciplinary PhD candidate based in the Dalhousie University School of Health and Human Performance, is the winner of the inaugural Institute of Gender and Health Award for Excellence in Gender, Sex, and Health Research. This award recognizes outstanding gender, sex, and health published research papers by graduate students and postdoctoral fellows from all disciplines, and includes a $1,000 cash prize. Numer's winning paper, 'The sexual health of gay men in the post-AIDS era: Feminist, post-structuralist and queer theory perspectives', published in the International Journal of Men's Health, presents a theoretical framework for investigating the sexual health of gay men in the "post-AIDSera". In a time when information about HIV transmission is generally known among gay men, this contribution has the potential to benefit health promotion strategies that may be improved by incorporating a theory-based approach to gender and sexual health. Numer's paper was honoured with this prize for its theoretical advancement of gender-sensitive approaches to sexual health, effective articulation of important health promotion implications for diverse people, and sophisticated level of scholarship.
Date modified: