IPPH Institute Advisory Board Members – Biographies
Mr. Ted Bruce, MA (Chair)
Health Policy Consultant
Adjunct Professor
Simon Fraser University
Mr. Bruce is a health policy consultant in population health and primary care with a career in various leadership positions in health systems policy development. He was most recently the Executive Director of Population Health for the Vancouver Coastal Health Authority (VCH). In this role he was responsible for the development of the health authority's strategy to address the social determinants of health and reduce health inequities. He has served on several non-profit Boards and is Past-President of the Public Health Association of BC.
Mr. Bruce has over thirty-five years of experience in various policy development, planning and leadership positions in a range of public sector organizations including two provincial government ministries, a professional regulatory organization and health service delivery organizations at both municipal and regional levels. He has been the decision-making partner on numerous research projects. He has worked extensively with community groups to initiate health promotion efforts that address the needs of marginalized people and increase the involvement of communities in health care decision-making.
Mr. Bruce is an Adjunct Professor of Clinical Practice in the Faculty of Health Sciences at Simon Fraser University.
Mr. Bruce's prior roles include: Executive Director of the VCH Primary Health Care Network; Regional Director of Health Systems Policy and Community Involvement for Vancouver Coastal Health; Vice President of Systems Development and Performance for the North Shore Health Region.
---

Dr. David Peters, MD, MPH, DrPH (Vice-chair)
Professor and Chair, Department of International Health
Director, Health Systems Program
Johns Hopkins Bloomberg School of Public Health
David H. Peters is a specialist in international health systems who has worked as a researcher, policy advisor, educator, bureaucrat, manager, and clinician in developing countries over the last two decades. He is Professor and Chair of the Department of International Health, and Director of the Health Systems Program at Johns Hopkins Bloomberg School of Public Health, an academic program that focuses on research, teaching, and service in low- and middle-income countries and includes over 40 full-time faculty, 65 graduate students, and a research portfolio of over $60 million. His teaching and research focus on the performance of health systems, poverty and health systems, innovations in organization, technology, and financing of health systems, the role of the private sector, human resource management, and ways to use donor assistance to strengthen local capacity in low-income countries, pioneering the development of Sector Wide Approaches (SWAps) in health.
---
Dr. Michael Brauer, PhD
Professor
School of Population and Public Health
University of British Columbia
Director
Bridge Program
Michael Brauer is a Professor in the School of Population and Public Health at The University of British Columbia and is Director of the Bridge Program, a strategic training fellowship program linking public health, engineering and policy. He joined the UBC faculty in 1991 in the Department of Medicine. He was an inaugural member of the UBC Occupational Hygiene Program and served as Director of the UBC School of Environmental Health from 2003-2008. He currently serves as the Occupational and Environmental Health theme co-lead in the School of Population and Public Health at UBC and also holds associate appointments in the Division of Respiratory Medicine and the Institute for Resources, Environment and Sustainability. Dr. Brauer received bachelor's degrees in Biochemistry and Environmental Sciences from the University of California-Berkeley (1986) and a doctorate in Environmental Health from Harvard University (1990). He was a visiting scientist at the Institute of Environmental and Occupational Medicine at Arhus University in Denmark (1991), at the Institute for Risk Assessment Sciences at Utrecht University in The Netherlands (2000) and at the East-West Center in Hawaii, USA (2008).
Dr. Brauer's research emphasis is on the assessment of exposure and health impacts of air pollution, with specific interest in transportation-related and biomass air pollution. He has participated in monitoring and epidemiological studies throughout the world and served on advisory committees to the World Health Organization, the US National Academy of Sciences and Institute of Medicine, the Royal Society of Canada, the International Joint Commission and governments and research programs in North America, Europe and Asia. He is an Associate Editor of Environmental Health Perspectives.
---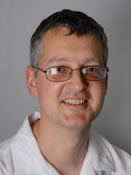 Angus Dawson, BA (Hons), MSc, PhD
Professor
School of Health & Population Sciences
University of Birmingham
Angus Dawson is Professor of Public Health Ethics and Head of Medicine, Ethics, Society & History (MESH) at the University of Birmingham, UK. He studied for his BA (Hons.) in Philosophy at Sussex University (1989), a MSc in the Ethics of Health Care at the University of Liverpool (1990) and a PhD in Philosophy, examining the methodology of applied ethics, at the University of Manchester (2000).
Dr. Dawson's main research interests are in public health ethics (particularly vaccinations and issues related to lifestyle choices) and the use of empirical evidence in moral arguments (particularly in relation to problems in gaining informed consent in clinical trials). He is joint Editor-in-Chief of the journal Public Health Ethics and joint coordinator of the International Association of Bioethics' Public Health Ethics Network (InterPHEN). He has been involved in projects on a range of issues related to ethical issues for the Centers for Disease Control and Prevention (public health emergency and disaster response), the World Health Organisation (tuberculosis prevention, control and care), the European Union (obesity), the UK's Health Protection Agency (environmental radiation risks) and the Public Health Agency of Canada (public health ethics curriculum development, quarantine).
Dr. Dawson was Faculty Fellow and Visiting Professor at the Centre for Ethics, University of Toronto (2007-2008) and then Senior Research Fellow at the Joint Centre for Bioethics, University of Toronto (2008-2009). He continues to be involved in a number of projects in Canada including being part of the working group that produced the recent white paper on ethical considerations relating to non-research public health interventions for Public Health Ontario.
---
Dr. Richard Massé, MD, FRCPSC, MSc
Associate Professor
Department of Social and Preventive Medicine, Faculty of Medicine
University of Montreal
Director
Montreal Health and Social Services Agency
Dr. Richard Massé has devoted most of his scientific career to public health. After serving in an international co-operation capacity in Africa, he worked as a general practitioner in the Lac Etchemin community clinic in Quebec's Chaudières-Appalaches region, then became Director of the Department of Community Health of the Montreal General Hospital.
Dr. Massé has held the positions of Assistant Deputy Minister in Quebec's Ministry of Health and Social Services and Director of Public Health for the province of Quebec for a period of 5 years. For the following 5 years, Dr. Massé served as President and CEO of the Public Health Institute of Quebec.
Dr. Massé is currently an associate professor in the Department of Social and Preventive Medicine at the Faculty of Medicine of the University of Montreal, where he also founded and directed the School of Public Health. Since Spring 2012, Dr. Massé has been Director of the Public Health Branch of the Montreal Health and Social Services Agency.
---
Dr. Jeff Masuda, PhD
Associate Professor
School of Kinesiology and Health Studies and Department of Geography
Queen's University
Dr. Jeff Masuda is a health geographer and specialist in equity focused knowledge translation. After obtaining his MSc in Health Promotion Studies and his PhD in Human Geography at the University of Alberta, Jeff undertook postdoctoral fellowships at the McMaster Institute of Environment and Health as well as two CIHR Strategic Training in Health Research programs, including the University of Toronto's Health Care, Technology, and Place and UBC's Partnering in Community Health Research. Before arriving at Queen's in 2014, he held an appointments as Assistant (2009 - 2013) and Associate (2013-2014) Professor at the University of Manitoba, during which time he was a CIHR New Investigator in the area of Knowledge Translation. Major themes of his program of research include environmental health justice, health promotion, neighbourhoods and cities, human rights, and health equity.
One of Jeff's primary career motivations is to make environmental health research more responsive to the needs and priorities of society's most socially marginalized populations. Jeff is founding Director of the Centre for Environmental Health Equity, a knowledge translation platform for enhancing linkages between community, research, and policy in order to address socioenvironmental inequalities in health. Jeff is an award-winning researcher and teacher and is well known for his expertise in integrating social theory, participatory action research, and arts aligned research methodologies to gain a better understanding of the social, cultural, historical, and spatial contexts of environmental health problems. His current major research efforts focus on the social and health impacts of gentrification and housing displacement in Vancouver and knowledge translation capacity building in children's environmental health.
---
Dr. Mark Petticrew, PhD
Professor
Department of Social and Environmental Health Research Faculty of Public Health and Policy London School of Hygiene and Tropical Medicine
Mark Petticrew is Professor of Public Health Evaluation in the Department of Social and Environmental Health Research in the Faculty of Public Health and Policy at London School of Hygiene and Tropical Medicine (LSHTM).
He has a PhD in Psychology from Queen's University Belfast, where he also did his first degree. His research has involved primary research on the health effects of housing, urban regeneration, transport and employment interventions. He has also worked on systematic reviews of the effects on health and health inequalities of employment, housing, transport and tobacco control policies. He is one of the convenors of the Cochrane/Campbell Health Equity Group.
Other research interests include the evaluation of complex interventions, and the role of evidence in policymaking in different sectors.
---
Dr. Louise Potvin, PhD
Professor
Department of Social and Preventive Medicine
Université de Montréal
Scientific Director
Centre Léa-Roback sur les inégalités sociales de santé de Montréal
Louise Potvin completed her doctorate in Public Health from Université de Montréal and post doctoral training in program evaluation. She is currently professor at the Department of Social and Preventive Medicine, Université de Montreal and Scientific director of the Centre Léa-Roback sur les inégalités sociales de santé de Montréal. She holds the Chair on Community Approaches and Health Inequalities. This Chair aims at documenting how public health interventions in support to local social development contribute to the reduction of health inequalities in urban settings. Her main research interests are the evaluation of community health promotion program and how local social environments are conducive to health. She was a member of the WHO-EURO Working Group on the Evaluation of Health Promotion. She is a member of the Canadian Reference Group on the Social Determinants of Health and of the WHO Scientific Resource Group on Health Equity Analysis and Research. She is a globally elected member of the Board of Trustees of the International Union for Health Promotion and Education and a Fellow of the Canadian Academy of Health Sciences. She has published 5 books and more than 200 papers and book chapters.
---
Dr. Barbara Riley, PhD
Executive Director
Propel Centre for Population Health Impact
Barbara Riley is Executive Director of the Propel Centre for Population Health Impact, a pan-Canadian enterprise founded by the Canadian Cancer Society and the University of Waterloo whose mandate is to accelerate and advance the science of population intervention and its application. Dr. Riley trained at McMaster University (PhD, Health Geography) and the University of Waterloo (MSc, Health Studies). Her career focus emphasizes impact; linking science, policy and action to promote population health, previously through co-owning a research and consulting group (for 14 years), and more recently through her appointments at the University of Waterloo, initially enabled by the Andres Petrasovits Fellowship in Cardiovascular Health Policy, jointly funded by the Heart and Stroke Foundation and the Canadian Institutes of Health Research-Institute of Circulatory and Respiratory Health. Her foundational research examined the dissemination and implementation of community-based heart health initiatives. She works as an engaged scholar with government and non-government organizations to evaluate complex public health interventions, examine scaling up processes, build systems approaches to knowledge mobilization, and conduct knowledge syntheses that include scientific and experiential evidence. Dr. Riley provides strategic and scientific advice through invited presentations and service on several advisory boards, including the Scientific Advisory Committee for the International Obesity Task Force, the Population Health Intervention Research Initiative for Canada (PHIRIC) and the Ontario government's Healthy Kids Panel (report released March 2013). She builds research capacity by leading a pan-Canadian CIHR-funded training program in population intervention for chronic disease prevention, providing leadership for a university-wide initiative to catalyze new, multidisciplinary collaborations for the prevention of chronic diseases and their underlying risks, and serving for seven years as faculty at the CDC/AHA ten-day seminar on cardiovascular disease epidemiology and prevention, with a focus on population intervention and linking evidence and policy.
---
Dr. Gregory W. Taylor, BSc, MD, CCFP, FRCPC
Canada's second Chief Public Health Officer
Dr. Gregory Taylor is Canada's second Chief Public Health Officer.
Dr. Taylor obtained his MD from Dalhousie University in Halifax where he also completed a family medicine residency. After several years in active primary care in Ontario, he completed a fellowship in Community Medicine at the University of Ottawa and joined Health Canada's Laboratory Centre for Disease Control. His initial responsibilities focussed on cardiovascular disease and he has been involved with a wide range of Federal chronic disease activities.
He joined the Agency's Office of Public Health Practice in 2007, with primary responsibilities focussed on building public health capacity in Canada, and a number of key leadership roles within the Agency and in the Public Health Network.
Dr. Taylor became the Deputy Chief Public Health Officer in 2012 directly supporting the Chief Public Health Officer and Associate Deputy Minister.
He maintains his connection with the University of Ottawa as adjunct professor of Epidemiology and Community Medicine.
---
Ms. Armine Yalnizyan, MIR
Senior Economist
Canadian Centre for Policy Alternatives
Armine Yalnizyan has written about labour markets and public finance for over 20 years since receiving her Masters of Industrial Relations from the University of Toronto. After 10 years as program director with the Social Planning Council of Metropolitan Toronto, she authored a ground-breaking report in 1998 on income inequality in Canada, entitled The Growing Gap. She reprised the topic of income inequality after the national economy had experienced 10 years of strong economic growth, releasing the report The Rich and the Rest of Us in 2007. Armine joined the Canadian Centre for Policy Alternatives as senior economist in 2008. Over the years she has served on advisory groups to Ministers at the federal and provincial levels with respect to labour and income support policies. She is the honoured first recipient of the Atkinson Foundation Award for Economic Justice, and received the Morley Gunderson Prize from the University of Toronto in 2003. Armine is a founding member and steering committee member of the Progressive Economics Forum and the Alternative Federal Budget. She also serves on the boards of the Public Interest Advocacy Centre and the Canadian Association of Business Economists.
Date modified: