Research Profiles – Catching our Breath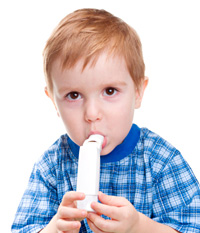 Respiratory illnesses are a growing problem in Canada. According to the Public Health Agency of Canada, an estimated 3 million Canadians are living with asthma. Almost 800,000 suffer from chronic obstructive pulmonary disease (COPD). And lung cancer kills more Canadians than any other form of cancer. The direct and indirect costs of these chronic respiratory diseases are in the billions of dollars.
Why are respiratory diseases on the rise? There are several possible reasons. The most common causes of chronic respiratory illness are exposure to tobacco smoke and air pollution (both outdoors and indoors). The risk of developing COPD or lung cancer increases with age, so as our population grows older, respiratory disease becomes a heavier burden. And even though there are fewer smokers today than years ago, tobacco hasn't gone away and we are still dealing with the consequences of that deadly addiction.
The Canadian Institutes of Health Research (CIHR) currently supports many researchers who are trying to identify the causes of these illnesses and better treatments. These profiles highlight the work of three such researchers:
Immune Overkill: Dr. Elyse Bissonnette studies dysfunctional immune cells in the lung, and the role they play in allergic asthma.
Risky Breathing: Dr. Donald Sin explores why women have a higher risk of COPD and lung cancer than men.
The Asthma Lottery: Dr. Denise Daley explores the genetic and environmental causes of asthma through cohort studies.
Date modified: