IA Institute Advisory Board Members – Biographies
(As of September 2014)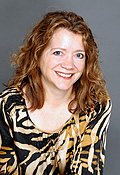 Sylvie Belleville PhD
Professor of Psychology
Institut universitaire de gériatrie de Montréal (IUGM)
After completing a master's degree in clinical psychology at UQTR and a Ph.D. degree at McGill, Dr Belleville worked as a clinical neuropsychologist while pursuing post-doctoral training at Cote-Des-Neiges Hospital. She then benefited from FRSQ chercheur-boursier and chercheur-national awards. She now is full professor in Psychology at Université de Montreal and director of research at IUGM. Research interests include: cognitive deficit in normal aging, mild cognitive impairment and Alzheimer's disease; efficacy and neuronal correlates of cognitive training; impact of vascular burden on the cognition of older adults with and without cognitive deficits; interaction between nutrition and cognition.
---
Nicole Dubuc, Nurse, PhD
Professor, School of Nursing in the Faculty of Medicine and Health Sciences, Université de Sherbrooke
Nicole Dubuc, Nurse, Ph.D, is a full professor in the School of Nursing in the Université de Sherbrooke's Faculty of Medicine and Health Sciences and a researcher with the Research Centre on Aging in Sherbrooke. She did her doctorate in clinical science, specialized in geriatrics, and a postdoctoral fellowship in gerontology and rehabilitation at Boston University. Her research interests lie with the development and assessment of programs and organizational modes for long-term care and services related to the concept of fragility and functional autonomy in older people viewed from a perspective of continuum of care. Two prime issues in her projects are patient-centered care and shared decision-making. She is also interested in the development and validation of clinical-pathway tools and electronic clinical/administrative management systems. Her work related to the classification system based on Iso-SMAF functional-autonomy profiles and those pertaining to the integrated services networks (PRISMA) are some examples of knowledge transfer resulting from research that has given policy-makers valid data and evidence for use in reorganizing their services.
---
Jo‐Ann Fellows
Past President, Third Age Center
Saint Thomas University, Fredericton
Jo-Ann Fellows was born and grew up in Fredericton, N.B. She has graduate degrees from three universities, University of New Brunswick, University of Waterloo, and Carleton University. She has some thirty years of work experience as an academic and a public servant. For the past ten years, she has worked as a writer and a columnist. In addition to Fredericton, she has lived in a number of places, Deep River, Ottawa, and Waterloo, Ontario; as well as London, England, Wuhan, China, and Brisbane, Australia.
Jo-Ann served as President and as a member of the Board of the Third Age Centre at Saint Thomas University for six years. She has considerable experience in organizing programming for Seniors. For five years, she was a community co-ordinator for a research program, Atlantic Seniors Housing Research Alliance. She writes a column for The Telegraph Journal, Saint John, N.B., on Seniors' Issues, and on Public Policy.
Jo-Ann served as an elected member of the Board of River Valley Health Authority for nearly four years (2004 – 2008) and has just been elected to the Board of Horizon Health Network for a four year term. While still an employee of the N.B. public service, she was a staff member on the Health Services Review, which carried out an exhaustive examination of health care in New Brunswick. She writes a column on Health Matters for The Daily Gleaner, Fredericton.
---
Gloria Gutman, PhD, OBC, LLD (hon.)
Professor Emerita Dept. of Gerontology and
Research Associate Gerontology Research Centre
Simon Fraser University
Dr. Gutman developed and was director of both the Gerontology Department and the Gerontology Research Centre at Simon Fraser University from 1982-2005. She is author/editor of 22 books and monographs and over 180 scholarly articles, reports, and chapters. Her research interests are wide ranging, including: senior's housing, long-term care, health promotion, design of age-friendly hospitals and communities, aging in a foreign land, elder abuse prevention, aging and technology, and seniors emergency preparedness. She has been very active in professional and community organizations. She served two terms as President of the Canadian Association on Gerontology (1987-1991) and was President of the International Association of Gerontology and Geriatrics from 2001-2005. Currently, she is President of the International Network for Prevention of Elder Abuse, a Director of the International Institute of Aging UN Malta, and a member of the World Health Organization's Expert Advisory Panel on Health and Ageing. Previously she served on the World Economic Forum's Council on the Ageing Society, the National Statistics Council which advises the Chief Statistician of Canada, the L'Chaim Adult Day Care Centre Advisory Committee, Louis Brier Home and Hospital Board, and from 1994-96 was Chair of the Board of Directors of the BC Institute Against Family Violence. Her awards and honours included fellowships from the Gerontological Society of America and the Canadian Academy of Health Sciences. In 2007 she was awarded the Order of British Columbia for her pioneering work in Gerontology. In 2010 she was awarded an LLD (honoris causa) by the University of Western Ontario for her work "as an international authority in the field of gerontology" and was named one of Canada's "best 45 over 45" by Zoomer magazine.
---
Susan Kirkland, PhD
Professor
Departments of Community Health & Epidemiology and Medicine
Dalhousie University
Dr. Susan Kirkland is a Professor in the Departments of Community Health and Epidemiology and Medicine at Dalhousie University and an Affiliate Scientist at CDHA. She completed her doctoral degree in Epidemiology at the University of Toronto. Dr. Kirkland's research lies in the areas of chronic diseases and aging; she is particularly interested in the investigation of chronic diseases and the multifactorial determinants of health as they influence healthy aging. Dr. Kirkland is one of three principal investigators leading the Canadian Longitudinal Study on Aging, a 20-year study of 50,000 Canadians funded by the Canadian Institutes of Health Research (CIHR) and the Canada Foundation for Innovation (CFI). This landmark study examines the interplay between social and physical environments, genetics, lifestyle factors, and the health care system on the process of aging and their influence on disease, health, and well-being. Dr. Kirkland is an investigator on numerous population based epidemiologic studies including the Canadian Multicentre Osteoporosis Study (CaMos), the Nova Scotia Health Survey and the Canadian Community Health Survey Follow Up Studies. She is leading studies in the areas of healthy aging, HIV and aging, frailty, physical activity and obesity, and technologies to support aging in place. Dr. Kirkland also serves on the Board of Governors for Northwood Group, a non-profit continuing care organization in the Atlantic Region, and the Canadian Society for Epidemiology and Biostatistics.
---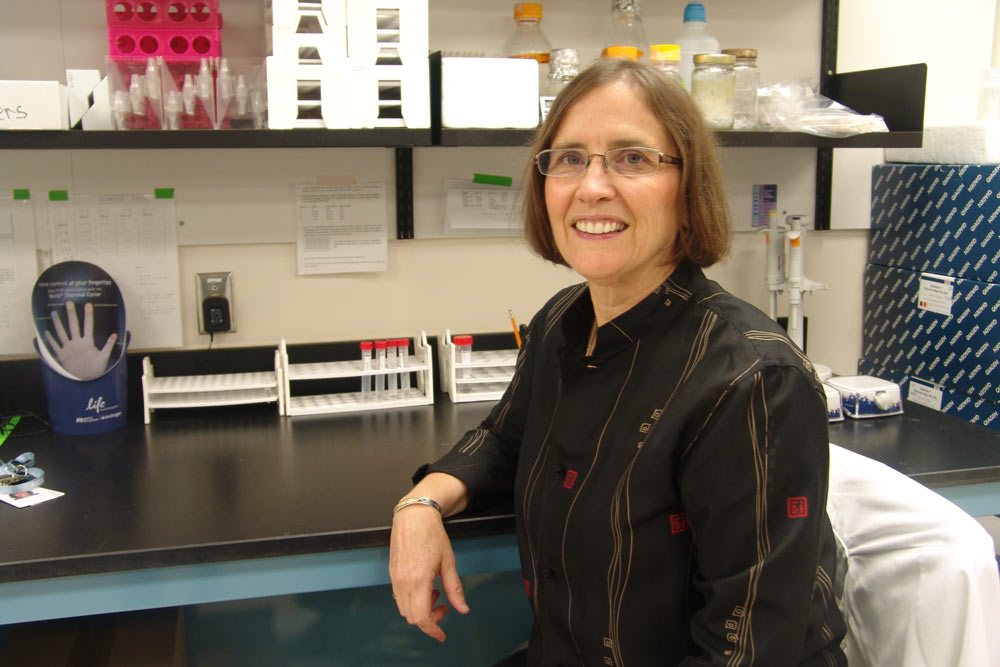 Janet E. McElhaney, MD, FRCPC, FACP,
Medical Lead for Seniors Care and Consulting Geriatrician,
Health Sciences North Hospital in Sudbury, Ontario
Dr. McElhaney is a Professor of Medicine Professor, Medical Sciences Division, Northern Ontario School of Medicine. In September, 2012, she was awarded the Health Sciences North Volunteer Association Research Chair in Geriatrics.
She is a renowned clinician and researcher, recognized globally for her contributions to research directed at the Elderly. Dr. McElhaney's research interests include the impact of immunosenescence on the immune responses to vaccination, immunologic biomarkers of protection mediated by vaccination, and how vaccination plays a role in preventing disability in older adults. To date, she has published over 70 peer reviewed papers in prestige journals, has over 170 invited presentations, 2 books and 5 book chapters. Her research is supported by the Canadian Institutes for Health Research, the, National Institutes of Health and The Northern Ontario Heritage Fund.
Dr. McElhaney serves on editorial boards of Vaccine and the Journal of Immunology, and as scientific advisor to pharmaceutical companies. She is a an Advisor to the European Scientific Working Group on Influenza and numerous advisory boards in Canada, the United States, Europe and Asia. She is a member of the newly created Conference Board of Canada Council on Healthy Aging which will address the demographic challenges of baby boomers, retirement years and increased life expectancy.
Dr. McElhaney studied at the University of Alberta, Faculty of Medicine from 1982 to1986 and received her MD degree with honors. She completed her residency in Internal Medicine from 1986-1989 and her Fellowship in geriatric medicine from 1989-1991 at the University of Alberta, Faculty of Medicine.
---
Alex Mihailidis, Ph.D., ing.,
Associate Professor, Department of Occupational Therapy
University of Toronto
Alex Mihailidis, Ph.D., P.Eng., is the Barbara G. Stymiest Research Chair in Rehabilitation Technology at the University of Toronto and Toronto Rehab Institute. He is also the Graduate Coordinator for the Clinical Engineering Program. He is an Associate Professor in the Department of Occupational Science and Occupational Therapy (U of T) and in the Institute of Biomaterials and Biomedical Engineering (U of T), with a cross appointment in the Department of Computer Science (U of T). He has been conducting research in the field of pervasive computing and intelligent systems in health for the past 15 years, having published over 150 journal papers, conference papers, and abstracts in this field. He has specifically focused on the development of intelligent home systems for elder care and wellness, technology for children with autism, and adaptive tools for nurses and clinical applications. He currently holds several major research grants from internationally recognized funding agencies to support this work (including both the Canadian and American Alzheimer Associations, NSERC, and CIHR). He is also a CIHR New Investigator. His research has been completed through collaborations with other researchers in this field from Canada, the United Kingdom, and the United States, and with various industrial partners. Dr. Mihailidis has also co-edited two books: one from CRC Press entitled "Pervasive computing in healthcare", and the other from IOS Press entitled "Technology and Aging", which resulted from him being the conference chair for the 2nd International Conference on Technology and Aging. Dr. Mihailidis is also very active in the rehabilitation engineering profession, currently as the President for RESNA (Rehabilitation Engineering and Assistive Technology Society of North America).
---
Dr. Gary Naglie, MD, FRCPC, FGSA
Chief of Medicine
Baycrest
Dr. Naglie received his medical degree from McGill University, specialty training in Geriatric Medicine at the University of Toronto, and graduate training in Clinical Epidemiology at McMaster University. He is a Professor in the Department of Medicine and Institute of Health Policy, Management & Evaluation at the University of Toronto and holds the Hunt Family Chair in Geriatric Medicine. He is the Chief of Medicine at Baycrest and is a scientist at Baycrest's Rotman Research Institute and at the Toronto Rehabilitation Institute. His research focuses on outcomes evaluation and quality of life in cognitively impaired and chronically ill older adults. Dr. Naglie is a member of Candrive, a national team of researchers interested in driving safety in older adults, and he has a particular interest in driving capacity in persons with cognitive impairment.
---
Felipe Sierra, PhD.
Director
Division of Aging Biology
National Institute on Aging
National Institutes of Health
Felipe Sierra, PhD. is the Director of the Division of Aging Biology at the National Institute on Aging, NIH. Trained as a biochemist in his native Chile, he obtained a PhD in Biochemistry and Molecular Biology from the University of Florida in 1983. After a postdoc at the University of Geneva, he worked in industry (at Nestlé, still in Switzerland) for the next 5 years. At this stage he developed his interest in the biology of aging, an interest that brought him back to Academia (and to the United States), as an Assistant Professor at the Medical College of Pennsylvania, and later as an Associate Professor at the Lankenau Institute for Medical Research in Pennsylvania. This last position was shared with a primary appointment at the University of Chile in Santiago. Four years after initiating this arrangement, Dr. Sierra relocated again to the US, this time as a Program Director within the Division of Aging Biology, NIA. He became the Director of this unit in April 2006. Dr. Sierra is also the founder and coordinator of the trans-NIH Geroscience Interest Group (GSIG). The group spans the entire NIH, and is built on the fact that aging is the major risk factor for most chronic age-related diseases – Alzheimer's, cardiovascular disease, cancer, and more – and thus understanding the basic biology of aging is central to our ability to address these diseases. In 2013 and 2014 he received NIH Director's Awards for this effort.
---
Dr. Holly Tuokko, PhD, RPsych
Director, Centre on Aging
Professor, Department of Psychology
University of Victoria
Dr. Holly Tuokko is the Director of the Centre on Aging and a professor in the Department of Psychology at the University of Victoria. She received her undergraduate degree (1975) and Master's degree (1977) in Clinical Psychology from Lakehead University before completing a PhD at the University of Victoria (1983). Before joining UVic as a full-time faculty member in 1997, she worked as scientist/practitioner neuropsychologist with cross-appointments between clinical and research fields at the Clinic for Alzheimer Disease and Related Disorders at the UBC Hospital (1984-1994). Later, her time was divided between the University of Victoria and Elder Outreach Service, a community-based mental health program for seniors (1994-1997).
Dr. Tuokko's research is focused on issues that are clinically informative and of practical concern. Her research interests include the evolution of cognitive disorders in later life and everyday competencies. Specific competencies of interest to her are financial management and driving. Dr. Tuokko coordinated the neuropsychological component of the Canadian Study of Health and Aging, which followed over 10,000 elderly Canadians for a ten-year period from 1991 to 2001. She was awarded Senior Investigator status through the CIHR, Institute of Aging for the period from 2002-2007 for her program of research focused on mental health and aging. Dr. Tuokko is presently a co-investigator on a CIHR Team on Driving in Older Persons and leader for a subproject examining the influence of psychosocial factors on older driver decision-making and behavior. She is also a co-investigator and Psychology theme leader for the Canadian Longitudinal Study on Aging, a national strategic initiative of the CIHR Institute of Aging.
---
Ross Upshur, MD, MSc
Head, Divison of Clinical Public Health, Dalla Lana School of Public Health
Medical Director, Clinical Research, Bridgepoint Health
Canada Research Chair in Primary Care Research
Professor
Department of Family and Community Medicine
University of Toronto
Dr. Upshur received BA (Hons.) and MA degrees in philosophy before receiving his MD from McMaster University in 1986. After 7 years of rural primary care practice, hr completed his MSc in epidemiology and fellowship training in Community Medicine and Public Health at the University of Toronto. He is currently the Medical Director, Clinical Research at Bridgepoint Health and Head, Division of Clinical Public Health, Dalla Lana Faculty of Public Health, University of Toronto.
Dr. Upshur is the Canada Research Chair in Primary Care Research. At the University of Toronto he is a Professor at the Department of Family and Community Medicine and Dalla Lana School of Public Health, Adjunct Scientist at the Institute of Clinical Evaluative Sciences, an affiliate of the Institute of the History and Philosophy of Science and Technology and a member of the Centre for Environment. He is an Adjunct Associate Professor in the School of Geography and Earth Sciences and Associate Member of the Institute of Environment and Health at McMaster University. He is a member of The Royal College of Physicians and Surgeons of Canada and the College of Family Physicians of Canada.
His research interests include the primary care of older adults, concept of evidence in health care, medical epistemology, clinical reasoning, public health ethics, ethics and health information, empirical approaches in bioethics, primary care research methods, time series applications in health services research, communicable disease and environmental epidemiology.
---
David Westaway, PhD
Director, Centre for Prions and Protein Folding Diseases
University of Alberta
Dr. David Westaway is a molecular biologist specializing in neurodegenerative diseases. David completed his PhD in Biochemistry and molecular genetics at the University of London and then went on to receive postdoctoral training with two Nobel Laureates at the University of California San Francisco, Drs. Harold Varmus and Dr. Stanley Prusiner. In 1994 Dr. Westaway moved to the Centre for Research in Neuro-degenerative Disease (CRND) at the University of Toronto, where he rose to the rank of Full Professor. Here his lab created a widely used model of early-onset Alzheimer Disease, TgCRND8 mice, and explored the contributions of Presenilin 1 and PS2 to disease pathogenesis. His work at the CRND also pioneered the metallobiochemistry of the prion protein and two new members of the prion gene superfamily, doppel and shadoo. In 2006 Dr. Westaway moved to the University of Alberta where he is appointed as Professor (Neurology), adjunct Professor in Biochemistry, and Director of the Centre for Prions and Protein Folding Diseases.
Dr. Westaway is the recipient of a Scientist award from the Alberta Heritage Foundation for Medical Research, a Zenith award from the Alzheimer's Association USA, a CIHR Investigator award and a Tier 1 Canada Research Chair in Prion Biology. In addition to his academic roles Dr. Westaway is Vice-President of the Alzheimer's Society of Alberta and Northwest Territories.
Date modified: