Taking care of your sexual health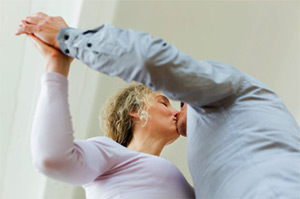 Sexual health is an important component of a person's quality of life. It can be influenced by many factors, including our physical, social and mental well-being.
Problems such as sexually transmitted infections, unplanned pregnancy and prostate cancer can severely compromise a person's sexual health. In 2012 alone, an estimated 26,500 Canadian men were diagnosed with prostate cancer and 22,700 women were diagnosed with breast cancer. Many of these Canadians will experience complications, such as erectile dysfunction and body image and mental health issues, as a result of the treatment they receive.
It is important to remember that sexual health isn't just about preventing diseases, but also about helping people find pleasure in their sexual lives and maintain satisfying relationships. How can we help Canadians achieve optimal sexual health?
The CIHR Institute of Gender and Health is proud to support research that generates new knowledge on sexual health with the goal of improving people's overall health.
To find out more about the latest research on this topic, we encourage you to speak to researchers featured in our expert alert, check out our statistics, learn from the evidence reported in the Cochrane Reviews and read the research profiles.
Dr. Joy Johnson
Scientific Director
CIHR Institute of Gender and Health
Date modified: