2011 Age+ Prize Winners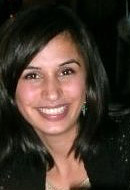 October 2011 - Age+ Prize Winner: Cindy Barha
University of British Columbia
Motherhood alters the cellular response to estrogens in the hippocampus later in life
Aging and reproductive senescence is associated with neuronal loss and memory impairments of differing severity. Hormone replacement therapy has been implicated as a possible therapeutic agent for ameliorating age-related cognitive decline in postmenopausal females. The research team wanted to know whether previous reproductive experience can alter the effectiveness of three main hormonal components of HRT.
The researchers used a rodent model of menopause and treated virgin and multiparous middle-aged female rats with three different forms of estrogens that are found in hormone replacement therapies. They then counted the number of new cells produced in the hippocampus, a brain region known to mediate some forms of learning and memory.
The findings from this paper will ultimately help clinicians and scientists promote successful aging and halt or slow the progression of memory impairments in aging females. Furthermore these results may have profound implications for the development of new therapeutic advances in the treatment of cognitive symptoms associated with menopause in women.
The exciting results from this experiment have led this researcher to many new research directions. As a direct result of this experiment, Ms. Barha has begun to pursue research in the effects of pregnancy on memory function in women. She will continue to do research in this fascinating area during her postdoctoral experience.
Ms. Barha currently completed my PhD thesis and will graduate in the next 8 months. She will then begin a postdoctoral fellowship in Health Sciences at Simon Fraser University.
---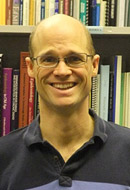 October 2011 - Age+ Prize Winner: William Mortenson
University of Montréal
Grey spaces: the wheeled fields of residential care
Many Canadians will spend part of their lives living in long-term residential care. Given that many residents rely on wheelchairs, it is important to explore wheelchair-related problems they may encounter and to identify changes that could be made to improve their mobility and participation in daily activities.
Over a year long period, Dr. Mortenson interviewed residents, staff and family members from two residential care facilities about their wheelchair-related experiences. During this time, he observed residents using wheelchairs inside and outside the facilities and documented their interactions with staff and family members.
This research identified a variety of wheelchair-related problems that residents experience, including, discomfort, poorly maintained wheelchairs, and wheelchairs that were not suitable for self-propulsion. By providing more appropriate, individually prescribed wheelchairs, residents would likely be able to participate more often in desired activities inside and outside their facilities.
Dr Mortenson's program of research focuses on the impact of assistive technology (like wheelchairs, walkers, and grab bars) on older adults and their caregivers. This study informed a large quantitative study of almost 300 residents in 11 long-term care facilities and laid the groundwork for his current post-doctoral research.
Dr. Mortenson would like to work as a professor at a Canadian university, where he can teach occupational therapists and other graduate students. He wishes to continue his program of research, which he hopes will ultimately improve the lives of older adults and their caregivers through the use of assistive technology.
---
October 2011 - Age+ Prize Winner: Dawn Mackey

San Francisco Coodinating Center
Effects of Antiresorptive Treatment on Non-Vertebral Fracture Outcomes
Clinical trials determine whether new osteoporosis therapies reduce risk of fracture. Trials typically report risk reductions for hip and spine fractures, but a standard definition for non-spine fracture does not exist. This makes it difficult to choose the best therapy. We sought to determine an optimal definition for non-spine fracture.
Dr. Mackey and her colleagues combined and synthesized data from 5 clinical trials involving over 30,000 post-menopausal women. In each trial, all types of non-spine fractures were monitored in patients randomly assigned to take an antiresorptive treatment (a specific class of osteoporosis therapy) or an inactive placebo for 3 years.
Based on Dr. Mackey's results, they recommend future osteoporosis trials adopt all non-spine fractures, rather than a subset, as a standard endpoint. Participation of co-authors who are involved in the design of osteoporosis trials in North America and Europe, as well as major pharmaceutical companies, will facilitate application of the results.
This project was conducted as part of her post-doctoral fellowship in epidemiology. She had the opportunity combine data from multiple large databases, synthesize the results with a technique called meta-analysis, and work with industry partners – all tools she will continue to use in her career.
Dr. Mackey is an Assistant Professor in Biomedical Physiology and Kinesiology at Simon Fraser University and is building a research program focused on the prevention, etiology, and management of age-related mobility impairment and disability.
---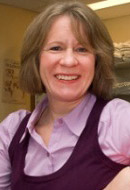 October 2011 - Age+ Prize Winner: Michelle Ploughman 
Memorial University/Dalhousie University
Factors influencing healthy aging with multiple sclerosis: a qualitative study
Everybody wants to know the secret to healthy aging. We want to see ourselves as vibrant participants contributing to our family and our community as we age. People with MS are no different. Most people with MS are diagnosed in young adulthood; during the career and family-building years. The aim of this study was to describe factors influencing health aging from the perspective of the older person with MS in order to optimize a person's ability to age successfully with MS.
Dr. Ploughman and her colleagues conducted in-depth interviews of 18 older people with MS. They chose 'MS Veterans' from rural and urban areas and asked them about their lives, their challenges and successes. The interviews were transcribed and the content analyzed to build a framework of interrelated factors that influenced quality of life.
The aim of this study was to describe factors influencing health aging from the perspective of the older person with MS in order to build curricula for MS self-management programs that would have the potential to optimize a person's ability to age successfully with MS. Factors consistently identified by participants as invaluable and critical to quality of life and included; work and social engagement, effective and accessible healthcare, healthy lifestyle habits, and maintaining independence at home. These proximal factors were influenced by and were the product of four foundational factors; resilience, cognitive/mental health, financial flexibility, and social support.
Based on the study findings, Dr. Ploughman and her colleagues developed a national survey studying how health and lifestyle factors (diet, exercise, smoking, outlook, social support etc) affect disability and quality of life. The study is now ongoing in 8 provinces and they expect to survey about 2000 older people with MS.
Dr. Ploughman is a post-doctoral fellow affiliated with both Memorial University of Newfoundland and the end MS Research and Training Network at Dalhousie University. She also continues to work as a physiotherapist and a clinical researcher with the Eastern Health Authority in St. John's NL. She intends to become a researcher and university teacher at a Canadian university. Her future work will focus on how one factor, exercise, affects brain health in people with MS, stroke and other neurological diseases
---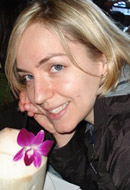 October 2011 - Age+ Prize Winner: Marie St-Laurent
Rotman Research Institute
Influence of Aging on the Neural Correlates of Autobiographical, Episodic, and semantic Memory Retrieval
Dr. St-Laurent and her colleagues observed greater differences in brain activation between young and older groups during memory tasks typically affected by aging, but fewer differences for a task that seniors typically perform well. Relying on this latter set of brain regions could help seniors cope with aging-related memory decline.
The research group recruited healthy young and older participants, and scanned their brain using functional magnetic resonance imaging (fMRI), a technique that measures brain activation, while they performed different memory tasks. They performed an analysis that allowed them to assess changes and similarities across age groups and conditions.
Their results show that the way healthy older adults use their brain is consistent with how they perform on memory tasks. In older adults, strategies to improve memory may work best if they target semantic memory, because the brain regions that support it seem to work very well.
This project was performed in parallel with her PhD thesis, but it provided her with an opportunity to learn how to do brain imaging, and it got her interested in aging. In fact, she is just starting a new study on aging that was inspired by her current results.
Dr. St-Laurent is finalizing her PhD thesis in psychology at the University of Toronto, and just started working as a post-doctoral fellow at the Rotman Reseach Institute. She would like to continue doing research on how the brain (young and old) supports different forms of memory representations.
---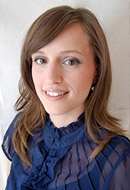 May 2011 - Age+ Prize Winner: Lyssa Gagnon
Université de Montréal
Working memory in mild cognitive impairment and Alzheimer's disease: contribution of forgetting and predictive value of complex span tasks
As Canadians get older, the risk of developing neurodegenerative diseases affecting the brain (e.g. Alzheimer's disease) increases. The key to delivering treatment is to identify the disease in the beginning stages. Our research focused on testing a particular type of memory affected early on in the development of Alzheimer's disease.
The research team examined working memory in persons with Alzheimer's disease and in those with mild cognitive impairment, i.e. a mild memory problem that puts them at risk of developing Alzheimer's disease later on. They constructed a test, administered it to the participants and compared their performance to that of healthy older adults.
The results showed that individuals with mild cognitive impairment who later developed Alzheimer's disease one to two years later showed lower performance on the working memory test. This is important as it could allow researchers to better identify and treat persons at risk of developing this disease in the future.
This research experience has given Ms. Gagnon the tools necessary to pursue further independent research in the fields of aging and cognition. Working side by side with individuals with Alzheimer's disease and memory complaints has sensitized her to this very difficult and significant battle facing our aging population.
Ms. Gagnon is planning to defend her Ph.D. thesis in August 2011, after which she will be searching for a post-doctoral fellowship appointment in the fields of neuropsychology and aging.
---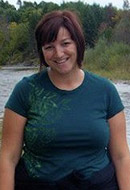 May 2011 - Age+ Prize Winner: Alicia Peltsch
Queen's University
Age-related trends in saccade characteristics among the elderly
Canadian demographics are changing; we are living longer and age-related disorders are becoming more prevalent. Dr. Peltsch's research focuses on changes in the aging brain that influence behaviour, or cause neurological disorders such as Alzheimer's disease. Developing strategies for assessing these changes earlier will ease the burden on Canadian resources.
She uses eye movement recordings simultaneous with neuroimaging to assess brain/behavioural changes in aging. Eye movements are controlled by well-known brain regions, and tasks can be manipulated to assess specific brain areas. These brain areas often overlap with areas compromised in neurological diseases such as Alzheimer's disease. Developing tools that can efficiently, objectively, and affordably assess age-related changes that may lead to neurodegenerative diseases will be useful for tracking disease progression and starting intervention at earlier stages of the disease process.
Dr. Peltsch plans to begin a new postdoctoral fellowship in Spring 2012 to look at assessing the conversion of patients with mild cognitive impairment in attempt to determine which will convert to Alzheimer's disease. This is a logical next step that her previous research has helped her move toward. She plans to begin a new postdoctoral fellowship in Spring 2012 to look at assessing the conversion of patients with mild cognitive impairment in attempt to determine which will convert to Alzheimer's disease. This is a logical next step that her previous research has helped her move toward.
---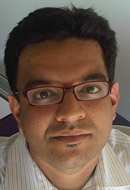 May 2011 - Age+ Prize Winner: Adeel Safdar
McMaster University
Endurance exercise rescues progeroid aging and induces systemic mitochondrial rejuvenation in mtDNA mutator mice.
A modifiable risk factor for aging-associated diseases, physical inactivity is a major threat to public health. Given the harmful consequences of sedentary living, it is important to study strategies that promote a physically active lifestyle. The research team investigated the mechanistic basis for positive effects of exercise on reducing morbidity/mortality.
The researchers utilized a mouse model of aging with defective mitochondrial function characteristic of human aging including grey hair, loss of muscle mass, hypertrophic heart, anemia, - which cumulatively lead to reduced lifespan. The team exercised half the mice for five months on a treadmill while the other half remained sedentary. The researchers utilized a mouse model of aging with defective mitochondrial function characteristic of human aging including grey hair, loss of muscle mass, hypertrophic heart, anemia, - which cumulatively lead to reduced lifespan. The team exercised half the mice for five months on a treadmill while other half remained sedentary.
Dr. Safdar hopes to continue working in the exciting field of aging. He would like to develop his career in academia so that he can continue to research the molecular anomalies associated with aging process, and assist in developing applicable strategies to get our elderly population on their feet again.
Recently, Dr. Safdar has started a Postdoctoral Fellowship with Dr. Zoltan Arany at Harvard Medical School. Here, his research focus is to investigate the effects of aging on stem cell population (unique cells responsible for muscle regeneration), and to design therapeutic strategies that can positively maintain stem cell-derived rejuvenation capacity.
---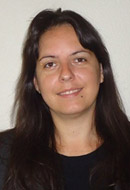 May 2011 - Age+ Prize Winner: Olga Theou
University of Western Ontario
Daily muscle activity and quiescence in non-frail, pre-frail, and frail older women
This paper examined alterations in muscle activity and suggests that changes in frailty status may be detectable with electromyography. Earlier detection of frailty will enable more timely interventions to prevent frailty and can be used by clinical rehabilitation specialists to design rehabilitation programs to sustain muscle and support functional autonomy.
The study examined how hard the muscles of older women are working while performing daily activities. The activity of two upper and two lower limb muscles was measured over a 9-hour typical day using portable electromyography from community-dwelling older women across three stages of frailty.
This article has the potential to significantly impact the ability of health care professionals to provide optimal care to older adults. The study provides key findings about the interaction of frailty upon older adult's engagement with daily activities and introduces field-based measures that may be substituted for traditional laboratory testing protocols.
This paper was included in her doctoral dissertation to assess the physical function of older women across levels of frailty. This experience fueled her interest in measuring daily life activities to better understand the impact of frailty. This will be the research area of her future projects. Dr. Theou will be starting her post-doctoral fellowship in September 2011 at Dalhousie University.
---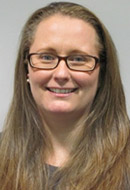 January 2011 - Age+ Prize Winner: Shanna Kousaie
Élisabeth-Bruyère Research Institute
Age-related Differences in Interlingual Priming: A Behavioural and
Electrophysiological Investigation
Ambiguity is ubiquitous in language, and ambiguity resolution is important for language comprehension and communication. Given that communication is crucial for older adults' quality of life this study examined age-differences in ambiguity processing. The researchers sought to determine how ambiguity resolution may be affected by age-related changes in cognition in bilingual individuals.
Younger (19-35 years) and older (60-81 years) participants visited the laboratory on two occasions. Each session lasted two hours, during which participants completed several background measures and their brain waves were also measured. During the recording, participants read words on the computer and decided whether or not they were actual words.
Differences were found between younger and older bilingual adults in how language ambiguity is processed; older adults relied on context to a greater extent than younger adults did. This suggests that older adults compensate for changes in cognitive functioning and are able to maintain functional language comprehension.
Ms. Kousaie's career plan is to continue conducting research in an academic setting and to work towards developing an independent research program. Her interests remain in cognitive aging, language processing, and bilingualism. Recently she has begun to extend her research to various patients, including those with a mild cognitive impairment and Alzheimer's disease.
Ms. Kousaie is a postdoctoral fellow at the Élisabeth Bruyère Research Institute (affiliated with the University of Ottawa) who works on language processing, executive function and functional communication in monolingual and bilingual healthy older adults, and patients with mild cognitive impairment and Alzheimer's disease.
---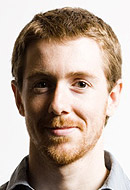 January 2011 - Age+ Prize Winner: Martin Picard (McGill University) and Darmyn Ritchie (University of Calgary)
Mitochondrial functional impairment with aging is exaggerated in isolated mitochondria compared to permeabilized myofibers
Healthy muscles allow us to move and remain physically active. This is important to live a healthy life and also helps to prevent diseases. As we age, our muscles tend to atrophy (become smaller) and become weaker; unfortunately we don't know how to prevent muscles from atrophying. This research group's work helps to understand the biological factors that make muscles atrophy with age. Novel experiments were also conducted to help other researchers choose which type of experiments to use when studying muscle atrophy in combination with aging.
Rats were used as subjects for this study as the researchers wanted to test specific and complex biological aspects of the skeletal muscle that are difficult to study with humans. Muscles were taken from young adult rats and very old rats to conduct several laboratory experiments. The researchers examined the part of the cell that produces energy – the mitochondria, which keep us alive and are essential for muscle function. Using two different techniques, the young and old rats were compared to see whether or not mitochondria change with age.
This study provides very pertinent methodological information for other researchers who want to study skeletal muscle atrophy in aging. In addition, results from this study show that mitochondria are probably not the primary cause of muscle atrophy in aging, contrary to what many researchers may believe. These findings have the potential to stimulate research into other relevant factors that could help maintain healthy muscles with age. Caution is warranted when interpreting the literature and perhaps a shift in focus to other mechanisms related to senescent muscle is necessary.
Mr. Picard is currently a doctoral (PhD) candidate at McGill University receiving special training in Systems Biology and in Psychosocial Oncology. The next steps for his career involve completing his degree and developing specific expertise in other areas through international post-doctoral training, before developing his own research program. This research has enriched his knowledge of the underlying cellular responses that occur in aging, which he will take this knowledge and apply it in medical school. He plans to practice in the field of gerontology.
Mr. Ritchie is currently finishing writing his thesis for an MSc degree in exercise and health physiology at the University of Calgary. His next step is to continue working in research and hopefully attend medical school the following year.
---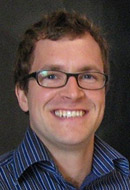 January 2011 - Age+ Prize Winner: Geoffrey Power
University of Western Ontario
Motor Unit Number Estimates in Masters Runners: Use It or Lose It?
The human neuromuscular system goes through a natural aging process. The goal of this study was to investigate the role of 'high-levels of lifelong' physical activity on the typical age-related impairments – allowing for a better understanding of healthy successful aging.
Two populations were tested in this study. The first was a population of healthy older adults who was tested for baseline normative data and the second, a population of life-long master runners who was also tested in order to investigate the effects of high-levels of physical activity throughout the life span on survival of motor units. As the title states: Use it or lose it! The results suggest that the neuromuscular system is benefited when a person remains active throughout the life span and into old age.
Mr. Power plans on continuing his research in this area. He is currently completing the final year of a PhD. Program, after which he plans to continue research as a post-doctoral fellow.
Date modified: