2012 Age+ Prize Winners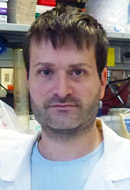 October 2012 - Age+ Prize Winner: Jonathan Brouillette
Université Lille-Nord de France/Yale
Neurotoxicity and memory deficits induced by soluble low-molecular-weight amyloid-β1-42 oligomers are revealed in vivo by using a novel animal model
Cognitive decline associated with aging and neurodegenerative diseases such as Alzheimer's disease is a global public health priority according to the World Health Organization. This research determined biological mechanisms underpinning cognitive impairment during aging in the context of Alzheimer's disease.
Recent studies have emphasized the neurotoxic role of soluble amyloid-β (Aβ) oligomers in Alzheimer's disease. The research team developed a new animal model and obtained direct evidences that small soluble Aβ oligomers are able to cause extensive neuronal death and initiate a cascade of events that mimic neuropathological hallmarks of Alzheimer's disease.
The researchers' novel animal model allowed for the development of a new field of investigation because, up to this point, the neurotoxic effect of Aβ oligomers was mainly studied in cell cultures or brain slices, owing to the difficulty in developing a suitable animal model to test the neurodegenerative effect of Aβ species in vivo.
The main objective of Jonathan's research is to understand the pathophysiological phenomena related to aging and Alzheimer' disease and to identify therapeutic targets using cell culture and animal models (in particular the novel animal model developed recently) which could be validated in humans.
Jonathan is currently a Postdoctoral Associate at Yale University in Paul Lombroso's laboratory. The young investigator is currently seeking a stimulating environment in which he could setup his own laboratory.
---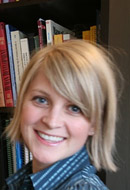 October 2012 - Age+ Prize Winner: Tara Stewart
University of Manitoba
Attributing illness to 'old age:' Consequences of a self-directed stereotype for health and mortality
Despite growing awareness of the underlying risk factors for chronic illness (poor diet, inactivity), there still remains a belief that 'old age' alone causes illness. The belief that 'age causes illness' is problematic because it implies that health is uncontrollable. This research takes a first step in addressing this issue.

Older adults (80-98 yrs.) with chronic illness were interviewed in their homes. The more older adults believed that illness was due to 'old age,' the less likely they were to engage in healthy behaviors (diet, activity), and the more likely they were to pass away in the following two years.
This research suggests that educational interventions are needed to modify the belief that 'age causes illness.' Changes to Canadians' beliefs about age and illness could have short term benefits for population health behavior, and longer-term benefits for quality of life and longevity.
This study was completed during Tara's time as a postdoctoral researcher in the Laboratory for Aging and Health Research at the University of Manitoba. Her postdoctoral research training was the final step in her preparation for a career as a university professor.
Tara is now an Assistant Professor in the Department of Psychology at Idaho State University. Her position involves both research and teaching: Tara's research examines the psychological factors that impact health and aging, and her teaching involves courses in Social Psychology, Health Psychology, and Aging.
---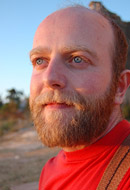 October 2012 - Age+ Prize Winner: Benjamin Zendel
University of Toronto
Musicians Experience Less Age-Related Decline in Central Auditory Processing
Hearing difficulties are nearly universal in older adults, particularly the ability to understand speech in noisy environments. This research demonstrates that playing a musical instrument throughout life can slow age-related decline in some hearing abilities, including the ability to understand speech in noisy environments.
The research was carried out by giving a series of hearing tests to individuals who ranged in age from 18-91, and were either lifelong musicians (amateur or professional) or non-musicians (less than 1 year of music training). One hearing test measured the ability to understand speech in noise, and the other hearing tests measured auditory processing abilities that are related to understanding and separating speech from background noise.
The research team only observed a benefit in lifelong musicians for hearing tests that rely on neural processing. This means that playing a musical instrument may benefit brain functions as individuals get older, and suggests that the old adage, "use it or lose it" is applicable to hearing abilities.
As a researcher, Benjamin is fascinated by the complexities of the auditory system. This research provides an excellent starting point to further understand the malleability of the auditory system in order to develop rehabilitation programs for older adults, and others who have difficulties hearing.
Benjamin is currently a post-doctoral fellow at the International Laboratory for Brain, Music and Sound Research (BRAMS) and at the Centre de Recherche de l'Institut Universitaire de Gériatrie de Montréal, both affiliated with the Université de Montréal. Eventually, he hopes to become a professor or scientist at a Canadian university or research institute. 
---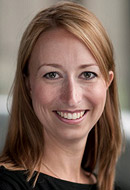 May 2012 - Age+ Prize Winner: Andrea Burden
University of Toronto
Bisphosphonate prescribing, persistence and cumulative exposure in Ontario, Canada
Results identify that most seniors who start osteoporosis treatment are not taking the medication consistently or for a long enough period of time to receive maximum drug benefit. Strategies to improve medication taking among seniors are necessary to reduce fracture risk and improve quality of life.
This research was conducted using the electronic pharmacy data which is housed at the Institute for Clinical Evaluative Sciences (ICES). Ontario seniors receiving their first prescription for an oral bisphosphonate (osteoporosis medication) were identified and followed over time to examine patterns of drug use.
The research team expects their results will encourage the development of strategies that can increase the length of time for which seniors take their osteoporosis medications. Research that can address the gaps in medication use will ultimately improve the quality of life for Canadian seniors by reducing the number of osteoporosis-related fractures.
Through her graduate training, Andrea aims to become an independent researcher within the field of health services research and pharmacoepidemiology, specializing in the area of aging. This project advanced her methodological skills in pharmacoepidemiology and enhanced her understanding of osteoporosis drug utilization in Ontario.
Andrea is currently completing her 3rd year of PhD training and working on several methodological projects utilizing administrative data in the area of osteoporosis. She expects to complete her doctoral research in 2014 and will then be seeking a post-doctoral fellowship in the area of pharmacoepidemiology and aging.
---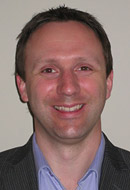 May 2012 – Age Plus Prize Winner: Sébastien Grenier
Université du Québec à Montréal / Centre de recherche IUGM
Twelve-month prevalence and correlates of subthreshold and threshold anxiety in community-dwelling older adults with cardiovascular diseases.
It is now recognized that anxious people are at greater risk of developing heart disease. The purpose of this study was to examine the connections between the presence of anxiety and cardiovascular disease, two conditions that can diminish Canadian seniors' quality of life.
The data for this study came from a survey administered at home to 2811 persons age 65 and older living in Quebec. The interviews lasted approximately 60 minutes and were specifically designed to identify the presence of anxiety and to inventory any cardiovascular diseases diagnosed within the preceding 12 months.
A CIHR postdoctoral fellow, Dr. Grenier will officially become a research at the Institut universitaire de gériatrie de Montréal (Montreal university institute of geriatrics) in Summer 2013. He plans to develop a research program in psychogeriatrics that will focus on psychosocial treatments for geriatric anxiety, such as cognitive behavioural therapy.
The results of this study fit perfectly with Dr. Grenier's career objectives: through his research, he hopes to increase scientific knowledge about the factors associated with geriatric anxiety.
Dr. Grenier's findings also underscore how important it is for clinicians to be alert to the presence of anxiety in older cardiac patients, because it can be associated with two conditions (arterial hypertension and depression) that increase the risks of a new cardiovascular event and, consequently, of death.
---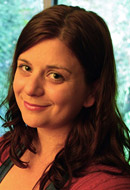 May 2012 - Age+ Prize Winner: Erin Johns
Concordia University

The profile of executive functioning in amnestic mild cognitive impairment: Disproportionate deficits in inhibitory control
A complete understanding of the problems that individuals experience during the preclinical stage of Alzheimer's disease is essential for early and accurate diagnosis as well as for appropriate treatment planning and care. To further this understanding, the research team examined a particular skill in people with mild cognitive impairment (MCI), which is often a transitional stage between normal aging and Alzheimer's disease.
The researchers tested individuals with MCI on several neuropsychological measures of executive functioning, including tests of working memory, inhibition, divided attention, and planning. They compared the participants' performance to that of healthy age-matched controls in order to determine how many people with MCI were experiencing difficulties with executive functioning and to what degree.
Erin is currently writing her PhD thesis, and she is looking forward to finding new avenues in which to pursue this rich area of research.
This research was conducted as part of Erin's master's thesis, and the findings from this study led directly to her PhD research in which she is examining the way different areas of the brain communicate with each other in MCI, Alzheimer's disease, and normal aging, and how this is related to executive functioning abilities.
The finding of this study – that difficulties with executive functioning is common in individuals with MCI, even if it is not identified as a problem at the time of diagnosis – suggests that this is an underappreciated aspect of the cognitive profile of MCI patients. This knowledge should help in the identification of individuals who are experiencing subtle cognitive deficits and should contribute to improving treatment planning.
---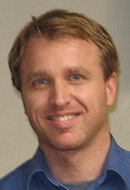 May 2012 – Age Plus Prize Winner: Michel Mélançon
Université de Sherbrooke
Exercise Increases Tryptophan Availability to the Brain in Older Men Aged 57-70 Years

Aging causes a decline in serotonergic activity, which can predispose seniors to depression. In fact, the prevalence of depression is higher among seniors than in any other age group. This study examined whether the availability of the serotonin precursor tryptophan in the brain increases in seniors during exercise.
Nineteen men age 64 ± 3 years completed 60 minutes of moderate-intensity exercise. Venous blood samples were taken before, during and after this physical effort. Changes in the ratio of free tryptophan to branched-chain amino acids and in prolactin were used as proxies for serotonin synthesis rate and serotonin activity.
This study showed for the first time that the availability of tryptophan in the brain is significantly increased during sustained exercise. The results obtained suggest that an elevation in serotonergic activity and in the availability of tryptophan in the brain may be involved in the antidepressant effect of exercise in elderly men.
This article represents a chapter in Michel's doctoral thesis. Over the past few years, Michel has built a solid body of knowledge and know-how regarding the physiology and metabolism of physical exercise so that he can pursue this subject in his teaching and research.
Michel currently teaches the Biological Science course in the Faculty of Medicine and Health Science at the Université de Sherbrooke, and he expects to defend his thesis in Fall 2012. Michel is interested in the energy metabolism of exercise and the electrophysiology of sleep and would like to do a postdoctoral fellowship.
---
May 2012 - Age+ Prize Winner: Olivier Potvin
Université de Sherbrooke
Sleep quality and 1-year incident cognitive impairment in community-dwelling older adults
This research initiative was meant to identify manifestations preceding cognitive decline in order to determine the risk of cognitive decline in elders and to determine symptoms that could potentially prevent or delay cognitive decline. This research assessed whether or not sleep difficulties predicted cognitive impairment.
Interviews were conducted to evaluate sleep difficulties in 1664 older men and women with intact cognitive functioning. Their cognitive functioning was assessed one year later. The risk of developing cognitive impairment was assessed by many variables associated with sleeping difficulties (e.g. duration, disturbance).
The results of the study suggest that sleep difficulties can be a precursor of cognitive decline. In order to provide appropriate intervention at the beginning of cognitive decline, elders experiencing sleep difficulties should receive particular attention from their clinicians. Sleep difficulties could also be a modifiable risk factor for cognitive decline.
This project was done during Olivier's postdoctoral training at the Université de Sherbrooke in which he studied the relationship between cognitive functioning and psychiatric symptoms such as poor sleep, anxiety and depression in older adults.
Olivier is currently a postdoctoral fellow at the INSERM research center of Bordeaux in France working on the risk factors and outcome of anxiety in elders. After this training, he is planning on obtaining a faculty position at a Canadian University in order to continue doing research on mental health in the elderly population.
---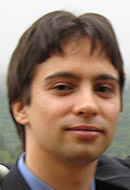 January 2012 - Age+ Prize Winner: Ruben Martins
Université de Montréal
Changes in Regional and Temporal Patterns of Activity Associated with Aging during the Performance of Lexical Set-Shifting Task
As we get older, the ability to enjoy life is, to a certain degree related with the preservation of cognition. This research team investigated various brain mechanisms that allowed healthy older individuals to perform almost as well as younger people during the execution of cognitive tasks.
The entire process was initiated by the creation of a protocol (plan). Once that was done, the researchers attempted to find potential candidates to study (mainly friends and family members). This was by far the most challenging part of the research process. Once completed, the rest was easy – simply apply the protocol with each participant.
Mr. Martins is presently completing a PhD in Biomedical Sciences at the Université de Montréal. He is also a resident in psychiatry at McGill University. His next steps involve the completion of both of these degrees.
As a resident in psychiatry, Mr. Martins intends to eventually treat patients and do research as well. He is particularly interested by aging related mental illnesses such as dementia.
This research allows for a better understanding of how healthy aging influences cognition. This is a crucial first step in the understanding of how pathological aging influences cognition (dementia).
---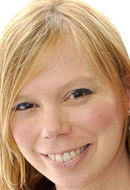 January 2012 – Age Plus Prize Winner: Véronique Provencher
Université de Montréal
Impact of familiar and unfamiliar settings on cooking task assessments in frail older adults with poor and preserved executive functions
When frail seniors are functionally assessed in settings that are unfamiliar to them—for example, while they are hospitalized—it is critical to know whether these assessments will reflect the capabilities that they would demonstrate in more familiar settings, such as when they go home. This knowledge can help to better ensure that the services offered to them when they are discharged will meet their real needs in their homes.
In Véronique's research project, the data were gathered mainly with assessment tools based on observing seniors while they prepared light meals. The participants were also given cognitive tests to assess and document characteristics such as attention, problem solving, and memory.
The findings from this study will help health professionals to better target frail seniors who may display different functional abilities depending on the assessment setting. Ultimately, these findings will help to offer these seniors services that are better suited to their needs and can help them to remain in their homes.
Véronique completed this project as part of her doctoral training, after several years of clinical work in geriatric rehabilitation. The experience that she acquired in the course of this work will enable her to become an independent researcher who can undertake clinical studies designed to enhance frail seniors' quality of life.
Véronique is currently finishing writing her doctoral thesis. As a young researcher, she plans to continue carrying out projects designed to improve the health services provided to frail seniors. She would also like to pursue an academic career that lets her stimulate students' interest in the issues associated with aging.
Date modified: