January 2014 - Alzheimer Awareness Month - Early diagnosis keeps your life from unravelling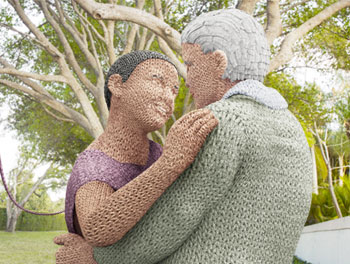 Almost half of Canadians with Alzheimer's disease are waiting too long to be diagnosed. This year, the Alzheimer Society wants to cut those numbers.

January is Alzheimer Awareness Month. It's the Alzheimer Society's annual effort to increase understanding about the disease - and reduce the stigma that keeps people from talking about it – and talking to their doctors. 

Getting the information you need helps you live the life you want today, and stitch together a stronger future. 

If you think you might have symptoms of dementia, learn more on the Alzheimer Awareness Month website and see your doctor.
Date modified: