Show me the Evidence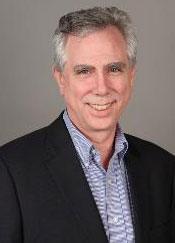 Photo: Dr. Kirk Schultz of the University of British Columbia is showing that by unravelling the mechanisms of how rejection occurs after bone marrow transplant in leukemia, targeted treatments can be developed that reduce the long-term consequences.
Evidence Makers
Improving Survival in Childhood Leukemia
Dr. Kirk Schultz is finding ways to reduce and predict rejection after bone marrow transplant.
The Evidence Maker: Dr. Kirk Schultz is a pediatric oncologist who studies childhood leukemia. He has a keen interest in finding ways to improve leukemia treatments and reduce the long-term side effects of treatments.
The Question: When chemotherapy fails, blood and marrow transplant (BMT) is the next most effective treatment for childhood leukemia, but unfortunately, it can come at a cost – graft-versus-host disease (GVHD). With GVHD, the immune system attacks the transplanted bone marrow and patients need lifelong treatments to stop the immune system from attacking the implanted bone marrow cells. Dr. Schultz is exploring what treatment strategies can be developed to improve outcomes and reduce side effects – and lead to more targeted and personalized treatments.
The Evidence: Dr. Schultz's work has led to two key accomplishments. First, his team demonstrated that a specific part of the immune system, B-cells, play a major role in causing GVHD. Using this knowledge, the team successfully altered treatment strategies to target B-cells.
Second, the team developed a more effective treatment for a particularly devastating form of the disease, Philadelphia chromosome-positive (Ph+) acute lymphoblastic leukemia. This disease accounts for 4% of childhood leukemia cases and traditionally has only a 20–25% survival rate after chemotherapy. Dr. Schultz's team found that survival rates jumped to 70% when chemotherapy was combined with intensive doses of the drug Gleevec (imatinib), a targeted medication that only affects cancer cells.
"Impressively, the added therapy not only improves survival, but doesn't increase complications. We actually caused a paradigm shift in children's cancer treatments because of this work," says Dr. Schultz. The findings led to a change in treatment protocols internationally, and dramatically improved survival rates for children with this dangerous form of leukemia.
The Potential Impact: Dr. Schultz and his colleagues are now searching for biomarkers in the blood that can help predict which children are at increased risk of GVHD. They have identified potential candidate markers which are now being tested. Biomarkers can lead to personalized tests that will help doctors individualize treatment. The work can also be applied to organ transplants because many of the issues around organ transplant rejection and GVHD are similar. Findings from the group's work could also lead to ways to improve survival rates in other types of cancer.
Personalized Medicine in Cancer Treatment
Not everyone has the same risk of developing cancer. Not everyone will have the same response to cancer treatment. Not all cancers behave the same way. Researchers are working to understand how the complex interplay of genetics and environment determines who is most likely to be affected by cancer, and how we can use this knowledge to improve the prevention, diagnosis and treatment.
Through its Personalized Medicine signature initiative, the Canadian Institutes of Health Research (CIHR) is investing in research that will help develop and implement a more targeted approach promoting and restoring health. Learn more about personalized medicine research in the spring 2014 issue of Show me the Evidence.
Date modified: