Quantitative Imaging for Personalized Cancer Therapies
A new generation of imaging technologies is poised to play a key role in both discovery research and pre-clinical and clinical investigations. An international network, to share and reach consensus on best practices and leverage resources wherever possible, will facilitate the development, translation and dissemination of these emerging imaging technologies. The U.S. National Cancer Institute (NCI), part of the National Institutes of Health (NIH), has established the Quantitative Imaging Network (QIN) that is currently composed of 21 research teams (nodes) across the US. In

October 2013,

the Institute of Cancer Research (ICR) launched the "Quantitative Imaging for Responses to Cancer Therapies" funding opportunity, in partnership with the NCI/NIH and Genome British Columbia (BC), to establish two Canadian teams as an integral part of the QIN. CIHR, in partnership with Genome BC, has committed close to

$4 million

to this initiative.

This partnership between US and Canadian researchers will leverage resources in both countries to promote research on the development and validation of more quantitative imaging methods for the prediction and measurement of tumor response to cancer therapies in the clinical trial setting. This will help provide the best imaging standards to benefit Canadian patients undergoing cancer treatment. Assessing tumor response to medical interventions and adapting therapy through the course of an individual's treatment is becoming the new standard of personalized cancer medicine. This funding opportunity strengthens research in the area of medical imaging and has been launched under the CIHR Personalized Medicine Signature Initiative.
Canadian Teams Join the QIN
Whether the cells within a tumor are receiving adequate oxygen – whether or not they are hypoxic – is an important factor that determines how an individual's cancer will respond to therapy. Dr. David Jaffray, at the University Health Network, has combined forces with Dr. Ting-Yim Lee, of Lawson Health Research Institute, to lead a research team that is developing an image-based approach to quantify tumor hypoxia and will test the usefulness of this approach to predict responses to treatment. A lack of oxygen within a tumor (hypoxia) is an important indicator of how difficult a patient's cancer will be to treat. Quantifying the degree of tumor hypoxia will help guide future cancer therapy decisions and will help inform the selection of cancer patients for clinical trials of new hypoxia-targeting interventions.
Dr. David Jaffray – University Health Network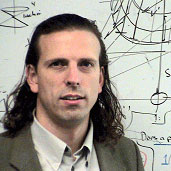 Dr. Jaffray is Head of Radiation and Imaging Physics at the Princess Margaret Cancer Centre and is the Director of the TECHNA Institute. He holds the Orey and Mary Fidani Family Chair in Radiation Therapy Physics and is a Professor in the Departments of Radiation Oncology, Medical Biophysics, and the Institute of Biomaterials and Biomedical Engineering at the University of Toronto. Dr. Jaffray's research focuses on the development of image-based approaches to personalize cancer treatment.
Dr. Ting-Yim Lee – Lawson Health Research Institute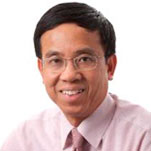 Dr. Lee is the Director of PET/CT Imaging Research at Lawson Health Research Institute; a medical physicist in the Department of Radiology at St. Joseph's Health Care London; a scientist with Robarts Research Institute; and a Professor in the Departments of Medical Biophysics, and Medical Imaging at Western University. Dr. Lee's research focuses on the use of CT and MR imaging to measure blood flow and study physiological processes in disease.
Dr. François Bénard – University of British Columbia
Dr. François Bénard, at the University of British Columbia (UBC), is leading a research team that aims to improve existing methods to measure tumor size and activity and relate the total tumor mass to the amount of circulating tumor DNA in the blood. Researchers will then assess whether the integration of tumor imaging and genomic analysis (presence of specific DNA mutations) can improve the early detection of treatment resistance, in the hopes of improving our ability to predict which cancers will be responsive/resistant to treatment. The team involves scientists from UBC, the BC Cancer Agency and Simon Fraser University. This research will improve our ability to measure the effectiveness of new anti-cancer drugs in clinical trials and help identify the most beneficial treatment for a given cancer patient. The studies will build on groundbreaking clinical research in personalized oncogenomics funded by the BC Cancer Foundation.
Dr. Bénard is a Professor and the Academic Head of the Division of Nuclear Medicine in the Department of Radiology at the University of British Columbia. He is the Scientific Director of the Centre of Excellence for Functional Cancer Imaging at the BC Cancer Agency and a Distinguished Scientist at the BC Cancer Agency Research Centre. Dr. Bénard holds the BC Leadership Chair in Functional Cancer Imaging. Dr. Bénard's primary research interest is in developing new molecular imaging tools and methods for the diagnosis and in vivo characterization of cancers.
Partners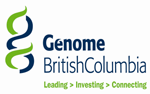 Genome British Columbia is a catalyst for the life sciences cluster on Canada's West Coast, and manages a cumulative portfolio of over $660M in 211 research projects and science and technology platforms. Working with governments, academia and industry across sectors such as forestry, fisheries, agriculture, environment, bioenergy, mining and human health, the goal of the organization is to generate social and economic benefits for British Columbia and Canada. Genome BC is supported by the Province of British Columbia, the Government of Canada through Genome Canada and Western Economic Diversification Canada and more than 300 international public and private co-funding partners.
CIHR - Institute of Cancer Research (ICR) fosters research based on internationally accepted standards of excellence, which bear on preventing and treating cancer, and improving the health and quality of life of cancer patients.
Date modified: