CIHR Partnership Award – 2014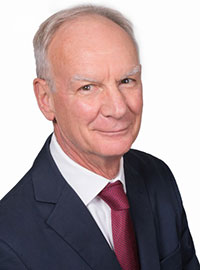 Photo: Dr. John Esdaile and the Arthritis Research Centre of Canada
2014 CIHR Partnership Award Recipients
CIHR is presenting Dr. John Esdaile and the Arthritis Research Centre of Canada/Arthrite-recherche Canada (ARC) with its annual Partnership Award in recognition of their efforts to make arthritis screening and management more accessible to Canadians.
ARC works to support and apply research to improve arthritis diagnosis and care. The Centre has grown from four people when it was founded in 2000, to more than 60 people today at centres in Vancouver, Calgary and Quebec City.
In a national partnership with the Arthritis Consumer Experts and Shoppers Drug Mart/ Pharmaprix, ARC developed an arthritis awareness campaign that offers free arthritis prevention, screening and treatment information provided by pharmacists at more than 1,200 Shoppers stores across Canada. The program includes a self-administered joint exam, an interactive joint exam and a questionnaire. Launched in September of 2013, this screening program is helping Canadians obtain earlier diagnoses and better manage their arthritis. It is also the first and only arthritis screening program in Canada designed with woman in mind, as arthritis affects two out of three Canadian women.
Dr. John Esdaile is an internationally respected rheumatologist who has served as Head of Rheumatology at McGill University and the University of British Columbia. His areas of research interest include rheumatoid arthritis, osteoarthritis and systemic lupus erythematosus. He has focused on early diagnosis and early intervention as key elements of improving patient outcomes. Dedicated to expanding Canada's role in arthritis research, Dr. Esdaile is largely responsible for establishing ARC, where he serves as Scientific Director.
The CIHR Partnership Award recognizes partnerships with one or more external partners from the private, voluntary or public sectors which exemplify excellence by bringing health research communities together to create innovative approaches to research questions; to develop research agendas that are responsive to the health needs, concerns and priorities of Canadians; and to accelerate the translation of knowledge for the benefit of Canadians.
Date modified: