What happens under the helmet?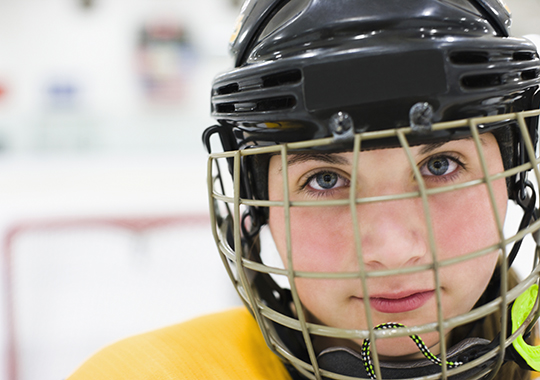 Research is changing the game of hockey and informing policies to protect the health of hockey players
December 14, 2015
It's not just a game. In the 2014-15 ice hockey season, 10-20% of young hockey players in Canadian leagues allowing body-checking (ages 13-17) suffered at least one concussion. Young hockey players are at risk of brain injuries and concussions as a result of blows to the head or body and falls. Symptoms of a concussion include headaches, dizziness, neck pain, memory and concentration problems, and depression – and they can last for hours, days, weeks, or even months.
Dr. Carolyn Emery and her research team at the University of Calgary Sport Injury Prevention Research Centre (SIPRC) have taken children's health to heart by studying the best practices to prevent, detect and manage sport-related concussions.
In 2013, Hockey Alberta banned body-checking from Pee Wee ice hockey; a policy change that was informed by evidence from Dr. Emery and the SIPRC team's studies. "Our findings showed a four-fold increased risk of concussions in 11-12-year-old ice hockey players in leagues that allow body-checking in games compared to leagues where body-checking was not allowed," said Dr. Emery.
Brain injury impacts health, impacts lives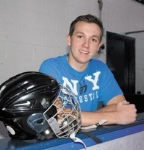 The majority of concussions have rapid resolution, but in some cases recovery can be delayed. Ash Kolstad is well aware of the consequences of contact sports. The 18-year-old man suffered two game-ending concussions at ages 11 and 12. His first concussion resulted in missing the rest of tryouts and a week of school, and the second marked the end of his hockey career. "The player who hit me received a 2-minute penalty for elbowing and I ended up missing a year of school and never playing hockey again. Six years have passed and I still suffer every day from post-concussion syndrome," says Kolstad, who is now involved with SIPRC's concussion-prevention research program.
The former hockey player believes that concussions could be largely prevented if coaches taught proper techniques and body-checking policies were better enforced among young players who are still undergoing physical development. "Body-checking should be banned among all players at the PeeWee level (11-12 years old) because their bodies are developing at different rates depending on when they hit puberty," Kolstad explains.
"I have seen comments on social media that say 'kids are softer these days' and that 'they should toughen up and shake it off,'" says Rosalie Kolstad, the former hockey player's mother. "I've become acutely aware that parents cheer loudly when their kids make illegal contact. There is no reason to put our children in danger of a life-changing head injury."
Prevention, detection and recovery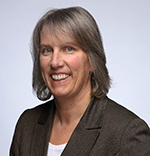 Concussions can be difficult to diagnose because there are few objective diagnostic measures and, until recently, few effective recovery regimes existed. The research team in Calgary is studying children's neurological development using a variety of new diagnostic tools that identify specific impairments associated with concussions. The study tools under evaluation include tests of balance, neck function, vision, memory, nutrition, coping, social interaction, and growth and development factors. These tools will enable researchers and clinicians to select the best tests, predict who is at greatest risk, pinpoint when concussions occur, target those who need treatment, and measure recovery.
With support from the Canadian Institutes of Health Research (CIHR), Dr. Emery's five-year study "Safe to Play" (2013-17) has already impacted thousands of children participating in sports across Canada each year and will inform future best practices.
"It's imperative to improve our understanding of childhood sport concussion, to evaluate the long-term effects, establish best practices, and develop novel recovery management and rehabilitation strategies," says Dr. Emery. Dr. Kathryn Schneider, a physiotherapist clinician-scientist, is informing leading edge physiotherapy practice through the development and evaluation of rehabilitation strategies following sport concussion in youth in alignment with "Safe to Play".
The research community hopes its findings on this topic will be broadly adopted across the country to reduce the number of injuries and negative effects on the health and lives of young athletes.
Associated Links
Date modified: