Teaching an active lifestyle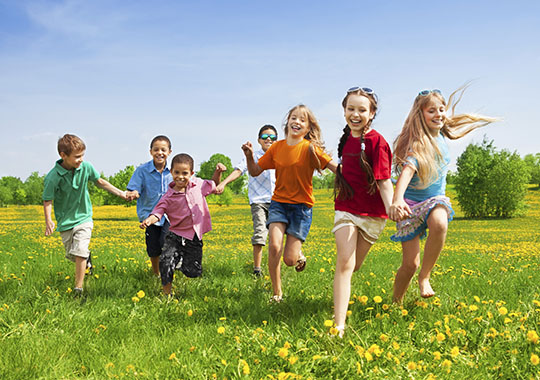 Aerobics and arithmetic in grade school add up to more active teens
December 18, 2015
In 2002, Dr. Heather McKay of the University of British Columbia was disturbed by the fact that a third of British Columbia kids aged five to 17 were overweight or obese, and half of B.C.'s youth aged 12 to 19 were not physically active enough to reap health benefits.
"I was confronted by compelling data that suggested children as young as 10 years old were presenting with cardiovascular disease risk factors. They were a lot less physically active than they needed to be," said Dr. McKay.
She brought together key players to discuss how to respond ranging from parents and teachers to decision makers in the B.C. ministries of Education, Health and Sport and leaders from 2010 Legacies Now, a B.C. organization created to support Vancouver's 2010 Winter Olympics.
"We pulled them all together and said, 'Let's not talk about whether we need to do something; let's talk about what, together, we're going to do,'" recalled Dr. McKay.
Their response was to create Action Schools! BC; a bold experiment to get kids up and out of their seats and adopting a more active lifestyle. Teachers in Action Schools! BC participating schools add aerobics to arithmetic lessons and stretching exercises to science classes, with a focus on simple and effective activities that can easily be done in the classroom or the schoolyard.
As a first step, Dr. McKay led a two-year, 10-school pilot project, funded by the Canadian Institutes of Health Research, to study the impacts of the Action Schools! BC model.
On a standardized test  ̶  repeating a 20-metre run at a steadily increasing pace  ̶  Action Schools! BC students showed a 20% greater improvement in cardiovascular fitness than students not in the program.
"To have credibility you have to have the evidence," added Dr. McKay.
The provincial government provides annual funding for Action Schools! BC, which is now running in all of British Columbia's school districts.
The Action Schools! BC Support Team conducts between 400 to 500 workshops annually, showing educators how to integrate physical activity into the whole school day. The program's delivery model could readily be adapted for use across Canada.
A recent study revealed that Action Schools! BC has the potential to foster more active teens, particularly girls. The research showed that the benefits of this K-8 physical activity can extend into high school.
"Our findings demonstrate a cumulative and durable influence of the Action Schools! BC model in sustaining physical activity levels of B.C. students as children progress through adolescence," said Dr. Joan Wharf Higgins, a health and society researcher at the University of Victoria.
The study, funded by the Canadian Cancer Society, involved 443 volunteer Grade 10 students  ̶  half male, half female  ̶  from 10 B.C. high schools. Half of the volunteers had attended an Action Schools! BC elementary or middle school, while the others had not.
The study found that the teens who had attended an Action Schools! BC school were significantly more active, with the greatest difference found among girls.
"Action Schools! BC is helping counter the gender gap in physical activity as children age," said Dr. Wharf Higgins, a reference to the fact that girls are more likely to drop participation in sports as teens.
"Few countries in the world have achieved the level of school community participation, that Action Schools! BC currently enjoys," said Dr. McKay. "This success rests firmly on the shoulders of our delivery partners and their relationships with the school community."
Other countries are beginning to pay attention. After more than a decade of getting B.C. students on the move, Action Schools! BC has now been adapted for use in other countries, including South Africa, Norway and Australia.
"It's a model that's been emulated world-wide," said Dr. McKay.
Associated links
Date modified: