Brightest Minds 2015 – Biographies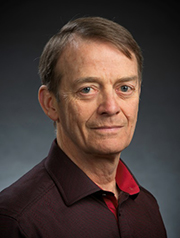 Dr. Richard Hughson
Schlegel,
University of Waterloo Research Institute for Aging
Health research hits the stratosphere - Helping Canadians to age better with health data from space
Space travel has fascinated us for centuries. We marveled as early space explorers blasted off into the great unknown, defying the forces of gravity. Life as an astronaut has captured the imagination of generations. Since those early images were beamed back to Earth in the 1960s, featuring space travelers floating effortlessly around the capsule, or bouncing easily over the surface of the Moon, many have longed to experience weightlessness. But what we are only beginning to understand today is the negative effect of weightlessness on humans. Read more
---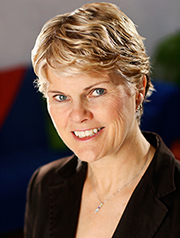 Dr. Heather Mckay
Director, Centre for Hip Health and Mobility
Professor, Department of Orthopaedics and Family Practice
University of British Columbia
Centre for Hip Health and Mobility (CHHM) | @Mobility_Health
Mobility matters for older adults. Meet Jim, he's one of the more than 300,000 seniors living in Metro Vancouver. Until recently, this spirited 80-year-old gentleman was functioning well in his home. Every day, he'd walk to an outdoor bench nearby to connect with people, enjoy the fresh air or just sit and watch the world go by. One day he found the bench gone; it had been moved further away and he could no longer manage the walk. The disappearance of that bench initiated a downward spiral. Jim became completely sedentary. His health and well-being eventually deteriorated to the point where he had to move to an assisted-living facility. This was just a bench, but for one older man it was literally a lifeline.
Many factors come into play and either promote or impede mobility – at every age. The way we build our cities influences how much we move. How much we move predicts our overall health. Limited mobility predicts mortality and is a consistent risk factor for disability, social isolation, and cognitive impairment.
Dr. Heather McKay is an internationally renowned scholar who is a leader in evaluating the positive role of physical activity, lifestyle factors and the built environment on child, youth and older adult health. Her current work is promoting and enabling mobility among older Canadians.
She is known for convening highly effective teams to move research into action and for conducting research that has immediate impact. Dr. McKay's work brings together university researchers, local and provincial governments and many community based stakeholders. The ultimate goal is to better understand the many factors that can be optimized to promote physical activity, mobility and health across the lifespan.
CIHR's Institute on Aging supports Dr. Heather McKay's trans-disciplinary work.
---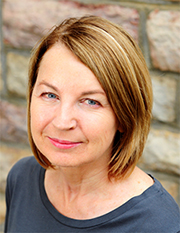 Dr. Debra Morgan
Professor and Chair of Rural Health Delivery
Canadian Centre for Health & Safety in Agriculture
Department of Medicine,
University of Saskatchewan
Dr. Debra Morgan is a Professor and Chair of Rural Health Delivery, Canadian Centre for Health & Safety in Agriculture, Department of Medicine, University of Saskatchewan. She holds an Applied Chair in Health Services and Policy Research funded by CIHR and the Saskatchewan Health Research Foundation. Dr. Morgan leads the Rural Dementia Action Research (RaDAR) team, an interdisciplinary group of researchers and knowledge users from three provinces and the UK that is focused on improving rural health service delivery for dementia. RaDAR's annual knowledge exchange Summit of the Knowledge Network in Rural and Remote Dementia Care brings together researchers and decision makers for research planning and dissemination.
RaDAR is also participating in the CIHR Canadian Consortium in Neurodegeneration in Aging (CCNA), a 5-year initiative led by Dr. Howard Chertkow of McGill University. CCNA Team 20 is studying Issues in Dementia Care in Rural and Indigenous Populations, with the rural focus led by Dr. Morgan and the Indigenous focus co-led by Dr. Kristen Jacklin (Northern Ontario School of Medicine, Laurentian University) and Dr. Carrie Bourassa (First Nations University, SK). The rural and Indigenous research streams are distinct but address three common research areas: community-based primary health care (PHC), appropriate tools, and capacity building.
The CCNA Team 20 rural stream will focus on identifying gaps in rural dementia care pathways and collaborating with rural PHC teams to adapt best practices to rural settings. Pilot projects will focus on adapting evidence-based clinical support tools to rural PHC settings, and developing innovative ways that specialists can support and help build dementia care capacity in rural PHC providers. Deliverables will include effective models of rural PHC for dementia and understanding of factors influencing the adaptability and sustainability of these models, meeting the dementia learning and support needs of rural PHC professionals, and a rural dementia toolkit adapted to rural contexts.
---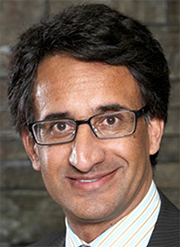 Dr. Parminder Raina
Lead Principal Investigator,
Canadian Longitudinal Study on Aging
Dr. Raina, a professor of Clinical Epidemiology and Biostatistics and holder of the Raymond and Margaret Labarge Chair in Research and Knowledge Application for Optimal Aging at McMaster University, is recognized as one of Canada's leading researchers in the field of aging. He holds a Canada Research Chair in Geroscience and is director of the CIHR-funded McMaster Evidence Synthesis and Review Centre. He is actively involved in the supervision of graduate students and post-doctoral fellows.
Dr. Raina specializes in the epidemiology of aging with an emphasis on developing the interdisciplinary field of geroscience to understand the processes of aging from cell to society. He has expertise in epidemiologic modelling, systematic review methodology, injuries and knowledge transfer.
As leader of the CLSA, he is bringing together the capacity, knowledge and expertise of researchers from across the country to study the physical, psychological and social health domains that have an impact on the health of Canadians over time. The CLSA is following 50,000 Canadians for 20 years to collect information on the changing biological, medical, psychological, social, lifestyle and economic aspects of people's lives.
Dr. Raina is one of the founding members of the Research Coalition of Aging Research Institutes/Centres funded by the Ontario government, and was the director of the internationally-recognized McMaster Evidence-based Practice Center which was funded by the U.S. Agency for Healthcare Research and Quality.
Dr. Raina holds several national and international grants, and serves on several provincial, federal and international committees and agencies, (e.g., Advisory Committee for the National Elder Abuse Research Project funded by Human Resource Social Development Canada, and the National Initiative for the Care of the Elderly). He has published more than 150 peer-review articles and reports for national and international agencies, and in leading scientific journals.
---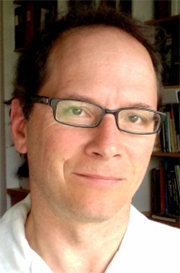 Dr. Stephen Robinovitch
Professor and Canada Research Chair
Injury Prevention and Mobility Biomechanics
Simon Fraser University in Vancouver, Canada
Stephen Robinovitch is Professor and Canada Research Chair (in Injury Prevention and Mobility Biomechanics) at Simon Fraser University in Vancouver, Canada.
He conducts research on the biomechanics of falls and fall-related injuries (especially hip fracture and head injury) in older adults. His team conducts studies in a unique falling lab at SFU, examining balance recovery and safe landing techniques. They also conduct studies in long-term care sites in the Vancouver area, analyzing how "real-life" falls occur in older adults, captured through video networks and wearable sensors.
In more applied efforts, they work on developing low-cost solutions (e.g., wearable hip protectors and compliant flooring) to prevent injuries in the event of a fall, and testing these interventions through randomized clinical trials.
Dr. Robinovitch received a B.A.Sc. in 1988 in Mechanical Engineering from the University of British Columbia, Vancouver, Canada, an M.Sc. in 1990 in Mechanical Engineering from MIT, and a Ph.D. in 1995 in Medical Engineering from MIT/Harvard. From 1995-2000, he was an Assistant Professor In-Residence in Orthopaedics at the University of California, San Francisco. Between 2001-2006, he held a New Investigator Award from CIHR, and a Scholar Award from the Michael Smith Foundation for Health Research.
---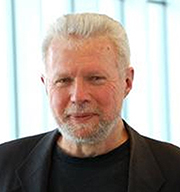 Dr. Bruce Schneider
Researcher,
University of Toronto Mississauga
In 2012, CIHR supported five research projects were funded under the European Research Area on Ageing (ERA-AGE), Europe's first joint research program in aging. The projects were funded through a call for applications on "Active and Healthy Ageing Across the Life Course".
Funded under this program, Dr. Bruce Schneider, a researcher at the University of Toronto Mississauga, is working on a project that aims to identify new approaches to help seniors with hearing loss. His project is entitled: "Hearing, Remembering, and Living Well: Paying Attention to Challenges that Older Adults Face in Noisy Environments", and has the following focus:
Older adults often find it very difficult to understand what other people are saying in noisy environments. Two typical complaints that we often hear from volunteers in our studies are: 1) that they don't dine out as much anymore because the noise level in most restaurants makes it very hard, if not impossible, to converse with their dinner partners, and/or 2) that people tend to treat them as if they have become senile simply because they cannot understand what is being said when there is either too much noise, or when there are too many people talking simultaneously. As a result, older adults tend to withdraw from these, and many other social activities they previously found enjoyable. Moreover, when interacting with family members and caregivers, they may mishear information that is crucial to their wellbeing.
Clearly, the inability of older adults to understand what is being said in the noisy situations of everyday life limits their activities, and often results in loss of standing in the family and community. The two goals of this international research initiative are: 1) to determine the reasons (sensory or cognitive) for these difficulties; and 2) to devise ways to make it easier for older adults, including those operating in their second language, to communicate effectively in everyday situations so that they can lead more enjoyable, active, and satisfactory lives.
Dr. Schneider's team includes research collaborations with the UK, Israel, and Finland.
Date modified: