Distinguished Lecturer Award Series – Research profiles
Back to feature: Distinguished Lecturer Award Series
Dr. Arthur Slutsky – Recipient: 2017 CIHR-ICRH/CTS Distinguished Lecturer Award in Respiratory Sciences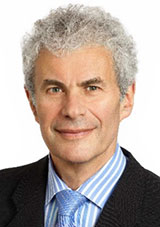 Dr. Arthur S. Slutsky is a pulmonary critical care physician whose research interests include acute respiratory failure, non-conventional ventilation, classic respiratory mechanics, asthma pathophysiology, lung transplantation, and the primary role mechanical ventilation plays in the development of subsequent lung injury and multiple organ failure. His basic research in mechanisms of ventilator-induced lung injury have been translated into lung protective ventilatory strategies leading to decreased mortality of patients with Acute Respiratory Distress Syndrome.
He has published over 500 peer-reviewed publications and over 75 book chapters. Dr. Slutsky received a B.A.Sc. (cum laude), 1970, Engineering Science; M.A.Sc., Industrial Engineering, 1972, University of Toronto. He received his M.D. from McMaster University, Hamilton, Ontario, 1976. Dr. Slutsky was an Instructor and Assistant Professor Medicine, Harvard University, from 1980-84. He returned to the University of Toronto in 1984, where he is Professor of Medicine, Surgery, and Biomedical Engineering.
From 1989-2000, he was Division Director, Respiratory Medicine, University of Toronto; from 2000 to 2013 he was Director, Interdepartmental Division of Critical Care Medicine, University of Toronto; and Vice-President, Research, St. Michael's Hospital, Toronto. Dr. Slutsky was named Canada's 2014 Health Researcher of the Year by the Canadian Institutes of Health Research for his outstanding efforts to improve critical care practices and advance pulmonary medicine, and in 2015 was inducted as a Fellow of the Royal Society of Canada.
Dr. Deborah Cook – Recipient: 2017 CIHR-ICRH/CCCS Distinguished Lecturer Award in Critical Care Sciences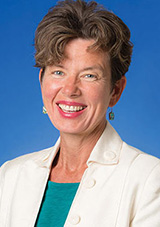 Deborah Cook practices critical care medicine at St. Joseph's Healthcare Hamilton.  At McMaster University, she is Distinguished Professor of Medicine, Clinical Epidemiology & Biostatistics and Academic Chair of Critical Care. Her multi-method multi-disciplinary research interests include life support technology, prevention of ICU-acquired complications, end-of-life care, and research ethics.  As a Canada Research Chair in Knowledge Translation in Critical Care, and former Chair of the Canadian Critical Care Trials Group, Dr. Cook has published over 700 peer-review articles and supervised many young trainees and faculty. Dr. Cook has received numerous local, national and international awards for her practice, teaching, mentorship and research. In 2016 she was named an Officer of the Order of Canada for her contributions to improving the care of critically ill patients.
Date modified: