Distinguished Lecturer Award Series – Research profiles
Back to feature: Distinguished Lecturer Award Series
Dr. Denis E. O'Donnell – Recipient 2018 CIHR-ICRH/CTS Distinguished Lecturer Award in Respiratory Sciences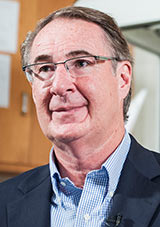 Dr. Denis O'Donnell is a Professor of Medicine at Queen's University, Kingston, Ontario. He is a Senior Clinician Scientist and Director of the Respiratory Investigation Unit, Kingston General Hospital. He trained at the University of Galway, Royal College of Surgeons of Ireland, and Trinity College, Dublin, and later at the University of Manitoba under the supervision of N.R. Anthonisen and M. Younes.
Dr. O'Donnell is the former Chair of the Canadian Thoracic Society COPD Guidelines Committee (2003-2008) and Past President of the Ontario and Canadian Thoracic Societies. He has served on several national and international scientific committees as well as on editorial panels of leading respiratory journals.
His research is focused on clinical integrative physiology in chronic lung diseases including the physiological mechanisms of dyspnea and exercise limitation. At Queen's he assembled a highly productive clinical research team which has been very successful in attracting peer-reviewed and pharmaceutical company grant support over 25 years. He has lectured and published extensively, contributing over 300 peer-reviewed publications to date. The Respiratory Investigation Unit established at Queen's enjoys international recognition for scientific excellence and training in clinical physiology.
Dr. Jean-Pierre Després – Recipient: 2017 CIHR-ICRH/CCS Distinguished Lecturer Award in Cardiovascular Sciences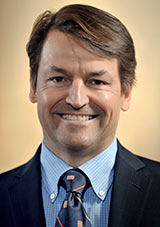 Dr. Després is Professor at the Department of Kinesiology at Université Laval, Québec, Canada. In 1999, he was appointed as Director of Research in Cardiology at the Québec Heart and Lung Institute in Québec City. Since 2005, Dr. Després holds the position of Scientific Director of the International Chair on Cardiometabolic Risk at Université Laval. In 2014, Université Laval named him Director of Science and Innovation of Alliance santé Québec, which objective is to federate the entire Québec City Region around all aspects related to health. He has also been the Editor for the International Journal of Obesity from 1992 to 2000. Dr. Després has published 702 papers in peer-reviewed journals and 58 book chapters. His expertise covers the assessment and management of obesity and body fat distribution, lipid metabolism, diabetes, metabolic syndrome, exercise, nutrition and the prevention and the treatment of CHD risk factors.
He has received numerous prestigious awards from the American College of Sports Medicine, the Canadian Diabetes Association, the Canadian Cardiovascular Society, the Canadian Society for Exercise Physiology, the Canadian Lipoprotein Conference and the North American Association for the Study of Obesity. He received the Adrien-Pouliot Award from the French Canadian Association for the Advancement of Sciences (ACFAS), he was named Personality of the year in Québec City by Radio-Canada (CBC)/Le Soleil and has received the "Gloire de l'Escolle" medal (the most prestigious distinction given by Université Laval to its faculty members). Dr. Després is a fellow of the American Heart Association and is currently President of the Council on Lifestyle and Cardiometabolic Health of the American Heart Association (formerly NPAM). In 2012, Dr. Després gave the American College of Sports Medicine's prestigious D. Bruce Dill Historical Lecture. In 2014, he was named "Grand Québécois" by the Québec Chamber of Commerce. In 2015, Dr. Després was awarded the title of Knight of the Ordre national du Québec, the highest distinction of the Québec government.
Dr. Deborah Cook – Recipient: 2017 CIHR-ICRH/CCCS Distinguished Lecturer Award in Critical Care Sciences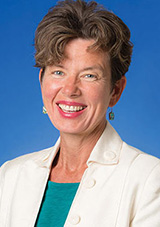 Deborah Cook practices critical care medicine at St. Joseph's Healthcare Hamilton. At McMaster University, she is Distinguished Professor of Medicine, Clinical Epidemiology & Biostatistics and Academic Chair of Critical Care. Her multi-method multi-disciplinary research interests include life support technology, prevention of ICU-acquired complications, end-of-life care, and research ethics. As a Canada Research Chair in Knowledge Translation in Critical Care, and former Chair of the Canadian Critical Care Trials Group, Dr. Cook has published over 700 peer-review articles and supervised many young trainees and faculty. Dr. Cook has received numerous local, national and international awards for her practice, teaching, mentorship and research. In 2016 she was named an Officer of the Order of Canada for her contributions to improving the care of critically ill patients.
Date modified: