Bullying: We all have a role to play in stopping it!
CIHR is supporting research into the health impacts of bullying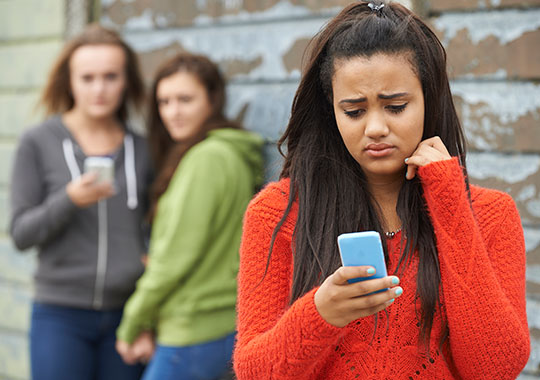 March 9, 2017
Canada ranks in the bottom third
According to the UNICEF report Child Well Being in Rich Countries, out of 29 nations, Canada is ranked 21st when it comes to the incidence of bullying.
"Bullying derails potential, a cost that is borne by all Canadians. Bullying creates physical and mental health problems, academic difficulties, and impacts productivity. My research helps identify ways to reduce bullying in schools and communities, thus improving the health and well-being of Canadians."
Bullying hurts long after the abuse has stopped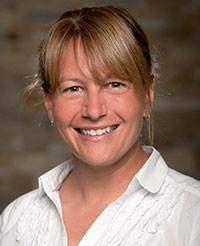 CIHR supports research that looks into the health impacts of bullying. One such study is taking place at the University of Ottawa.
Dr. Tracy Vaillancourt is a professor with the University of Ottawa's Faculty of Education, and Brain and Mind Institute. As Canada Research Chair in Children's Mental Health and Violence Prevention, she is also a health researcher on a mission. 
Her quest is a difficult one: she wants to convince Canadians that we must all stand up and speak out against bullying.
By engaging the bystander, training teachers to spot bullying so that they can intervene effectively, and convincing school administrators to increase resources allocated to supervising common areas like the schoolyard, Dr. Vaillancourt hopes to improve the outcomes of children and youth who are being victimized.
In the past, the problem of bullying was often ignored or dismissed as normal childhood behaviour. However, evidence now shows that the impact of bullying is more profound than we once thought (bullying causes harm immediately and well into the future), and that the scope of the problem is much larger than we may think (bullying affects over half a million Canadian children).
The Internet has added another aggravating factor to the challenge of eliminating bullying. While past generations dealt with bullying in the playground and schoolyard, today's youth also face cyberbullying on social media sites – meaning that they are always just one click away from being victimized.
In response, Dr. Vaillancourt is leading a team of researchers investigating the long-term effects of bullying on adult mental health, academic achievement, and functional outcomes (such as the ability to meet financial obligations or hold a job). Working with over 500 participants, the team is conducting a fifteen-year study, following 10-year-old youth in Ontario each year, until the age of 25. The study is currently in its 10th year.
Dr. Vaillancourt notes that a number of behavioural issues can be symptoms of a mental health condition resulting from poor treatment by peers. While the desire to "fit in" is a basic evolutionary force that shapes human thought, behaviour, physiology, and even neural activity, one's ability to fit in is  far from guaranteed. While our brains may be hard-wired to seek connection with others, that skill does not come easily for everyone. 
Wherever the bullying occurs, it is clear that it interferes with development across the multiple "domains of functioning" which, in turn, interact with each other to create a vicious cycle of impairment.
By examining bullying over time, and in such a large cohort, Dr. Vaillancourt will be able to assess: (1) how the timing, duration, and severity of bullying in childhood relates to adult outcomes; (2) the cause-and-effect relationship between bullying and mental health, academic achievement, and functional outcomes (i.e., how does the sequence unfold over time); and (3) whether the impact of being bullied in childhood has a spreading effect or cascade across different domains of adult functioning, and how these outcomes relate to each other.
The hope is that the evidence gathered on the long-term impacts will lead to programs and interventions that are truly effective in reducing the prevalence of bullying. Dr. Vaillancourt also hopes that her work will encourage the sharing best practices across all jurisdictions, so children across Canada can live, attend school, and play without fear of victimization.
Bullying is an abuse of power
The definition of bullying provided Ontario's Accepting Schools Act is considered by many experts to be one of the most comprehensive:
 "bullying" means aggressive and typically repeated behaviour by a pupil where,
the behaviour is intended by the pupil to have the effect of, or the pupil ought to know that the behaviour would be likely to have the effect of,

causing harm, fear or distress to another individual, including physical, psychological, social or academic harm, harm to the individual's reputation or harm to the individual's property, or
creating a negative environment at a school for another individual, and

the behaviour occurs in a context where there is a real or perceived power imbalance between the pupil and the individual based on factors such as size, strength, age, intelligence, peer group power, economic status, social status, religion, ethnic origin, sexual orientation, family circumstances, gender, gender identity, gender expression, race, disability or the receipt of special education.
Associated links
Date modified: