Members of Governing Council
CIHR is governed by a Governing Council of up to 18 members. The President of CIHR serves as its Chair, while the Deputy Minister of Health is an
ex-officio
and non-voting member.
Members of Governing Council are not remunerated.
---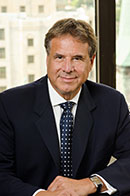 Dr. Alain Beaudet
CIHR President
Chair of the Governing Council
Keith G. Anderson
Senior Policy Advisor and
Health Management Consultant
Dr. James Brien
Queen's University
Dr. Nadine Caron
Assistant Professor
University of British Columbia,
Northern Medical Program
Ms. Maura Davies
President and Chief Executive Officer
of the Saskatoon Health Region.
Michèle Fortin
President and CEO
Télé-Québec
Dr. Paul E. Garfinkel
Professor, Department of Psychiatry, University of Toronto
Staff Psychiatrist, Centre for Addiction and Mental Health
Dr. Terry Klassen
Director of Research, Manitoba Institute of Child Health (MICH)
Associate Dean, Academic, Faculty of Medicine, University of Manitoba
Dr. Paul Kubes
Professor, Faculty of Medicine
University of Calgary
Mr. Martin LeBlanc
President and CEO of Caprion Proteomics
Dr. Nicole Letourneau
Professor, Faculty of Nursing
University of Calgary
Calgary, Alberta
Dr. Christopher W. Loomis
President Pro Tempore
Memorial University of Newfoundland
St. John's, NL
Dr. Bernard Prigent MD, MBA
Vice-President and Medical Director of Pfizer Canada
Lori Turik
Executive Director
Richard Ivey School of Business
International Centre for
Health Innovation and Leadership
The Honourable Michael H. Wilson
(Vice-Chair)
Chairman, Barclays Capital Canada Inc.
Glenda Yeates
(Ex-Officio)
Deputy Minister
Health Canada