IAPH Scientific Director: Dr. Malcolm King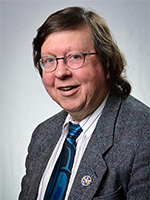 Malcolm King, PhD
Professor, Faculty of Health Sciences, Simon Fraser University
Scientific Director, CIHR Institute of Aboriginal Peoples' Health
Adjunct Professor, Department of Public Health Sciences, University of Alberta
Mailing address:
CIHR - Institute of Aboriginal Peoples' Health
Simon Fraser University
11012 Blusson Hall
Faculty of Health Sciences
8888 University Drive
Burnaby, BC V5A 1S6
Telephone: 778-782-9589
Email: malcolm_king@sfu.ca
Dr. Malcolm King, a member of the Mississaugas of the New Credit First Nation, is a health researcher at Simon Fraser University, joining the Faculty of Health Sciences in September 2012. In his career in pulmonary research, beginning at McGill University and then at the University of Alberta, Dr. King has developed new approaches to treat mucus clearance dysfunction in chronic lung disease, and is now working on addressing issues in airborne disease transmission, as well as research aimed at dealing with the respiratory health inequities facing Aboriginal people.
At the University of Alberta, he served as Chair of the Aboriginal Healthcare Careers Committee from 1993 to 2009; this training program has graduated more than 70 health professionals. Dr. King served as President of the Canadian Thoracic Society in 1999-2000, and from 2000-2004 was a member of the Governing Council of the Canadian Institutes of Health Research. In his role as Scientific Director of the CIHR Institute of Aboriginal Peoples' Health, he leads the development of a national health research agenda aimed at improving wellness and achieving health equity for First Nations, Inuit, and Métis Peoples. His achievements have been recognized by the Alberta Lung Association (1999), the National Aboriginal Achievement Foundation (1999), and the University of Alberta Board of Governors (2003).
Date modified: