CIHR Summer Program in Aging
Physical Activity and Aging
May 15-19, 2017
Montreal, Quebec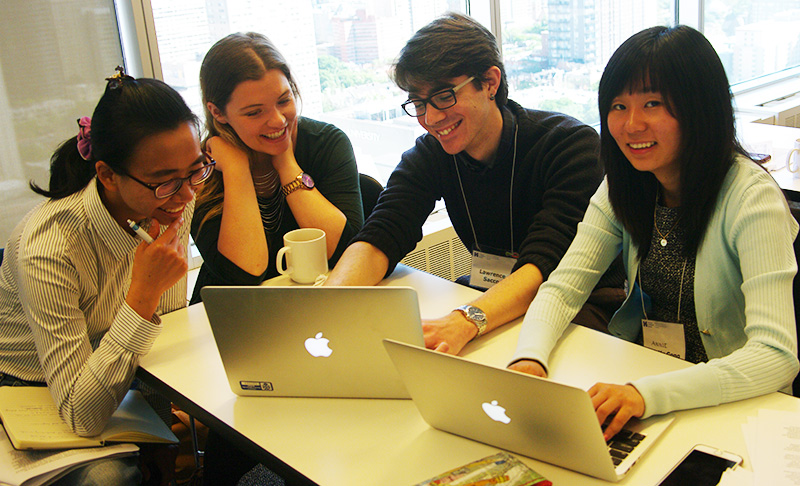 Being physically active is paramount to maintaining optimal health, and remains especially important as we age. In order to help people live longer and healthier lives, there is a need for research on topics relating to physical activity and aging in order to better understand this important area of health.
An innovative, interactive training program will run from May 15 to 19 2017 in Montreal, Quebec. Graduate students and post-doctoral fellows interested in research related to physical activity and aging are encouraged to apply. Trainees will have the opportunity to participate in advanced training that crosses disciplines and brings together trainees, researchers and members of the public and private sectors from across Canada and abroad. Networking opportunities will be offered throughout the week and participants will have the opportunity to attend the annual PERFORM Centre Conference on May 19th, featuring internationally renowned guest speakers.
The training program is a collaboration with Concordia University's PERFORM Centre.
Register before January 24, 2017
Previous SPAs
SPA, inaugurated in 2006, had annually rotated among the regions of Quebec, British Columbia, Ontario, Atlantic Canada and Prairies. The Institute of Aging has collaborated with a local partner (host institution) to plan and execute the program. More information on past SPA Training Programs is available below:
SPA 2006: Jouvence (Quebec), June 5-8. In collaboration with FormSAV Réseau de formation interdisciplinaire en recherche sur la santé et le vieillissement;
SPA 2007: Harrison Hot Springs (British Columbia), June 4-7. In collaboration with BCNAR (British Columbia Network on Aging Research);
SPA 2008: Honey Harbour (Ontario), June 2-5. In collaboration with CIHR-IA STIHR (Strategic Research Training Program in Communications and Social Interactions in Healthy Aging);
SPA 2009: White Point (Nova Scotia), June 8-11. In collaboration with the Nova Scotia Centre on Aging;
SPA 2010: Jasper (Alberta) June 14-17. In collaboration with the Alberta Centre on Aging;
SPA 2011: Bromont (Quebec) May 29-June 2 in partnership with the Quebec Network for Research on Aging;
SPA 2012: Parksville (British Columbia) May 6 to 11 in partnership with the Simon Fraser University - Gerontology Research Centre;
SPA 2013: Baycrest, Toronto (Ontario) May 5 to 10 in partnership with the Rotman Research Institute.
SPA 2015: Osgoode Professional Development, Toronto (Ontario) June 1 to 5, 2015 in partnership with the Institute for Work & Health.
SPA 2016: Toronto (Ontario), May 9-13. In collaboration with Canadian Frailty Network
Date modified: