SPOR Networks
SPOR Networks are national collaborative research networks involving researchers, patients, policy makers, academic health centres, health charities, and other stakeholders. They focus on specific health areas identified as priorities in multiple provinces and territories. The Networks address research priorities identified by patients and accelerate the translation of research findings into patient care and health care policy.
There are currently seven funded Networks: five Networks in Chronic Disease, one in Youth and Adolescent Mental Health and one in Primary and Integrated Health Care Innovations.
Chronic Disease

CHILD-BRIGHT: Child Health Initiatives Limiting Disability – Brain Research Improving Growth and Health Trajectories
Nominated Principal Investigator: Dr. Annette Majnemer
Institution: Research Institute of the McGill University Health Centre
The CHILD-BRIGHT Network, headquartered at the Research Institute of the McGill University Health Centre (RI-MUHC) and co-directed by investigators at the BC Children's Hospital and The Hospital for Sick Children (SickKids), is an innovative pan-Canadian network that aims to improve life outcomes for children with brain-based developmental disabilities and their families. Using child- and family-focused approaches, the Network creates novel interventions to optimize development, promote health outcomes, and deliver responsive and supportive services
Objectives and Priority Areas:
Create meaningful partnerships with patients, parents and policy makers in order to prioritize and develop innovative and timely interventions and services that will transform outcomes and change the lives of children with brain-based developmental disabilities and their families
Put in place the infrastructure for a learning community through research, training, and knowledge translation activities
Shape the patient-oriented research agenda and knowledge mobilization efforts by meaningfully engaging key stakeholders while paying careful attention to seek the voices of those who may experience greater health care needs due to socio-demographic factors, or those whose voices are insufficiently heard
Website: CHILD-BRIGHT Network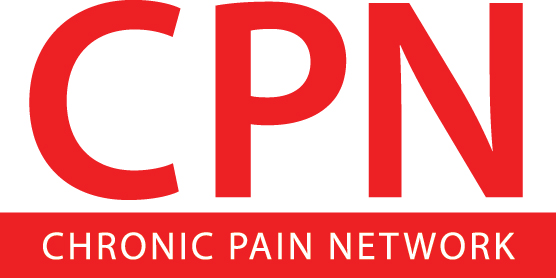 Chronic Pain Network
Nominated Principal Investigator: Dr. Norman Buckley
Institution: McMaster University
The Chronic Pain Network (CPN) is a national collaboration of patients, researchers, healthcare professionals, educators, industry and government policy advisors to direct new research in chronic pain, train researchers and clinicians, and translate findings into knowledge and policy.
Patients are engaged as partners, working with professionals to identify priorities to improve health outcomes, identify new treatments and deliver a more effective healthcare system to fellow Canadians. The CPN represents an unprecedented level of collaboration amongst national stakeholders. The Network supports, coordinates and synchronizes leading innovative and high-impact research with the ultimate goal of removing barriers to better chronic pain management.
Objectives and Priority Areas:
Engaging patients in the process of identifying high priority research goals and using this to direct research activities
Improving our understanding of factors (e.g. genetic, biological, psychological and social) that modify treatment effects of therapeutic options for chronic pain
Improving support for chronic pain patients in self-management and enhancing "shared-care" decision making
Discovery and confirmation of patient and biological characteristics associated with the development and perpetuation of chronic pain
Website: Chronic Pain Network

Diabetes Action Canada
Nominated Principal Investigator: Dr. Gary Lewis
Institution: University of Toronto
Diabetes Action Canada's mission is to transform the health outcomes of people with diabetes and its related complications. This will facilitate important, meaningful connections between patients, primary healthcare providers, and specialists to improve health care and significant cost savings within the health system. For people living with diabetes and their caregivers, this Network enables respectful communication with researchers to co-build studies producing solutions for the most important health concerns identified by patients. Diabetes Action Canada bridges the knowledge translation gap to alleviate suffering, morbidity, and mortality by aligning biomedical, clinical, population health and health services research with what patients, their caregivers and healthcare providers perceive as most urgent to improve diabetes and its related complications outcomes.
Objectives and Priority Areas:
Address the questions repeatedly articulated by Canadians living with diabetes: "what is my individual risk for developing blindness, kidney failure, lower limb amputation or heart failure?" and "what are the most effective ways to mitigate these risks?"
Understand the accuracy of predictive rules about which individuals with Type 1 (T1D) or Type 2 (T2D) diabetes are at the highest risk for onset and progression of retinopathy (eye damage), neuropathy (nerve damage), nephropathy (kidney damage) and cardiovascular disease
Develop and apply user-friendly, customized diagnostic tools designed for both patients and healthcare providers to diagnose risk of complications as early as possible
Evaluate new interventions based on technology and biomedical innovation, including lifestyle modifications targeted at preventing and reducing organ damage, new and repurposed drugs to reduce onset and prevent progression of diabetes complications, and novel automated glycemic control devices
Website: Diabetes Action Canada
Inflammation, Microbiome, and Alimentation: Gastro-Intestinal and Neuropsychiatric Effects: the IMAGINE-SPOR Chronic Disease Network

Nominated Principal Investigator: Dr. Paul Moayyedi
Institution: McMaster University
The Inflammation, Microbiome, and Alimentation: Gastro-Intestinal and Neuropsychiatric Effects Strategy for Patient-Oriented Research (IMAGINE-SPOR) Network aims to develop innovative therapies for Irritable Bowel Syndrome (IBS) and Inflammatory Bowel Disease (IBD). With 17 hospitals/universities and 75 researchers across Canada, this network engages patients as partners, focusing on patient-identified priorities to improve their health outcome, identify new treatments, and deliver a more effective health care system to Canadians. The IMAGINE Network is studying the interactions between the inflammation, microbiome, diet and mental health in patients with IBD and IBS.
The overarching hypothesis is that IBD and IBS are driven by a perturbation of the gut microbiome and the associated host immune response. Diet plays a key role in modulating the gut microbiome. Alterations in the gut microbiome may also drive anxiety and depression associated with these GI disorders. These mechanisms may have a genetic predisposition. The overall aims of this Network will be to identify the key mechanisms in this diet-microbiome-host relationship and test novel therapies for the treatment of IBD and IBS and the psychiatric disorders associated with these diseases.
Objectives and Priority Areas:
Develop innovative therapies (changes in diet, probiotics, fecal transplants or antibiotics) to improve IBD, IBS and mental health
Improve outcomes of existing therapies through the assessment of diet-microbiome-host interactions
Develop strategies to optimize current therapies to target those who will most benefit from medication as well as identify those in whom medication can be safely discontinued with significant personal benefit and cost savings
Website: IMAGINE
Listening, Learning, Leading: Canadians Seeking Solutions and Innovations to Overcome Chronic Kidney Disease (Can-SOLVE CKD)
Nominated Principal Investigator: Dr. Adeera Levin
Institution: University of British Columbia
Can-Solve CKD is a coast-to-coast partnership of patients, health care providers, policy-makers, and researchers working to transform treatment and care for the four million Canadians living with chronic kidney disease. The Network is built around a "patient first" philosophy that guides all activity and decision-making.Its18 multidisciplinary research projects are based on key issues identified by patients over three years of priority-setting discussions. The unique needs and perspectives of patients, including Indigenous peoples, are represented through two governance bodies: a Patient Council and Indigenous Peoples' Engagement and Research Council.
Objectives and Priority Areas:
Identifying kidney disease earlier and supporting those who are at highest risk of negative outcomes
Defining the best treatments to improve outcomes and quality of life
Defining the optimal ways to deliver patient-centred care in the 21st century
Website: Can-SOLVE CKD
Primary and Integrated Health Care Innovations-PIHCI
The pan-Canadian SPOR Network in Primary and Integrated Health Care Innovations is a key CIHR initiative under the Strategy for Patient-Oriented Research and the Community-Based Primary Health Care Signature Initiative. It is a Network of networks that builds on regional and national assets in community-based primary and integrated health care. It will foster a new alliance between research, policy and practice to create dynamic and responsive learning systems across the country that develop, evaluate and scale up new approaches to the delivery of horizontally and vertically integrated services within and across sectors of health care (e.g., public health, home and community care, primary, secondary, and tertiary care) as well as outside the health sector (e.g., education, social services, housing).
Website: Pan-Canadian SPOR Network in Primary and Integrated Health Care Innovations
Youth and Adolescent Mental Health – ACCESS Open Minds
ACCESS Open Minds is bringing about transformational change in addressing adolescent and youth mental health and well-being. By connecting patients and youth with researchers, health care professionals, and decision-makers at sites across Canada, the Network aims to improve the care provided to young Canadians with mental illness by translating promising research findings into practice and policy. Led by Dr. Ashok Malla at the Douglas Mental Health University Institute, the Network is a collaborative effort between CIHR and the Graham Boeckh Foundation, with each providing $12.5 million for a total investment of $25 million.
Website: ACCESS Open Minds
Date modified: