Dr. Ivy Cheng
Health System Impact Fellow Profile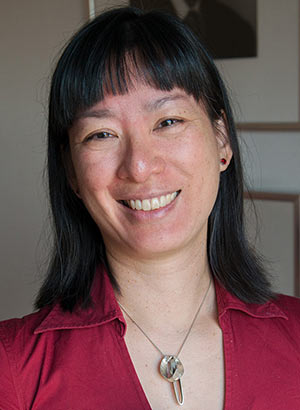 Name:

Ivy Cheng

Host Partner Organization:

Sunnybrook Health Sciences Center

Name of Host Partner Organization Supervisor:

Dr. Andy Smith

Location (city, province):

Toronto, Ontario

Academic Institution:

University of Toronto

Name of Academic Supervisor:

Dr. Ross Baker

Duration of Fellowship:

2 years
Title of Fellowship / Program of Work:

Improving Management of Palliative Oncology Patients and the Elderly Frail through the North Toronto Local Health Integrated Network
Biography
I completed my PhD in Population Health at the University of Ottawa, my masters (MSc) in the School of Kinesiology and Health Studies at Queen's University, and my undergraduate degree (BScH) in the Department of Biology at Acadia University. I am a Certified Exercise Physiologist with the Canadian Society for Exercise Physiology, have Level 2 certification with Exercise is Medicine Canada, am a Certified Clinical Exercise Physiologist with the American College of Sports Medicine (ACSM), and a Physical Activity in Public Health Specialist with the ACSM/National Physical Activity Society. Over my short research career I published over 45 articles, an h-index of 20, and over 5600 citations (Google Scholar, September 2017). I believe the Health Impact Fellowship provides an excellent balance between research and clinical work and I am excited to gain experience with a health service institution.
Fellowship Program of Work
Sunnybrook Hospital's goal is to improve the management of admissions, specifically the elderly frail and palliative oncology patient. Surveys among palliative cancer patients reveal that preference for end-of-life care to be at home, hospice or palliative care unit – not in the hospital. Our aim is to integrate with the Local Health Integrated Network, community resources, long term care centers, pre-hospital care, private/public resources and hospital palliative care services such that our patients' wishes are achieved. We hope to decrease the number of palliative oncology hospitalizations and to improve patient satisfaction with end-of-life care. After this pilot, we hope to extend the study to the elderly frail. For Sunnybrook, decreasing admissions would decrease hospital occupancy and crowding. The consequent efficiency would lead to improve quality of care and satisfaction for all patients.
I am excited to be working with Dr. Andy Smith, CEO of Sunnybrook hospital and Dr. Ross Baker, professor at IHPME (U of T), Sunnybrook's physicians, palliative care team, allied health, patients and the Toronto Central Local Health Care Network. I hope to gain change management skills to improve quality of care - not only palliative and elderly frail patients, but for all patients. I aim to immerse myself into a systems-thinking approach – where solutions are accomplished by stakeholder collaboration with the patient in the center.
Date modified: