IMHA Scientific Director: Dr. Hani El-Gabalawy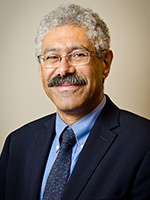 Dr. El-Gabalawy, an internationally recognized rheumatologist, is Professor of Medicine and Immunology, and senior clinician scientist at the University of Manitoba. He also holds the Endowed Rheumatology Research Chair at that institution. He holds a medical degree from the University of Calgary and has completed postdoctoral fellowships in internal medicine and rheumatology at McGill University.
His research interests have focused on the mechanisms initiating and sustaining joint inflammation in rheumatoid arthritis (RA). Between 1997-2000, as a visiting scientist at the National Institutes of Health, Bethesda, MD, he and his colleagues studied a large cohort of patients with early inflammatory arthritis in order to determine the pathological features seen in the inflamed joints, and to better understand prognosis. A number of seminal observations were made from these studies that have helped clinicians and researchers focus investigative and therapeutic strategies on the early stages of joint inflammation, before permanent progressive damage occurs. Dr. El-Gabalawy has published landmark studies on synovial biology, the pathogenesis of early arthritis, and has recently established a unique First Nations cohort to study gene-environment interactions in the pre-clinical phase of arthritis.
Dr. El-Gabalawy has held a number of administrative positions at the University of Manitoba, including serving as an academic Division Head of Rheumatology and Arthritis Centre Director for three terms, Clinical Director of the Rheumatology Research Laboratory, Residency Program Director, and Chair of the Grants and Allocations Committee for the Health Sciences Centre Foundation in Winnipeg. He has served as a member and Chair of CIHR peer review committees, and has held key leadership positions in The Arthritis Society, the Canadian Arthritis Network Centres of Excellence, and the Royal College of Physicians and Surgeons of Canada. He is also a former member of the CIHR-IMHA Institute Advisory Board.
Over the span of his career, Dr. El-Gabalawy has published more than 100 peer reviewed papers, as well as multiple book chapters and editorials. He has received academic awards and recognitions including an NIH Bench to Bedside Award, fellowship in the Canadian Academy of Health Sciences, and a Queen Elizabeth II Diamond Jubilee Award for service to the arthritis community.
Date modified: