Biography – IGH Scientific Director: Dr. Cara Tannenbaum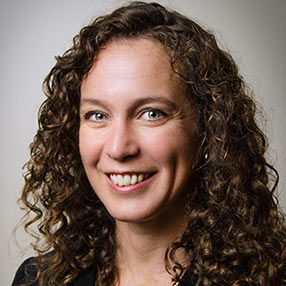 Dr. Cara Tannenbaum is a Professor in the Faculties of Medicine and Pharmacy at the Université de Montréal with a long standing interest and leadership in the field of gender and health. She conducted the first-ever pan-Canadian study on older women's and men's unmet health priorities, and led Health Canada's Health Policy Research Program on the development of gender sensitive mental health indicators.  As a practicing internist/geriatrician and women's health specialist, Dr. Tannenbaum continues to treat men and women with a variety of health problems, fueling her understanding of and passion for driving evidence-based improvements in health for men and women across the lifespan.
Dr. Tannenbaum has a highly productive national and international program of research focusing on the effectiveness of different knowledge transfer strategies to improve medication safety and quality of life for older men and women. She is currently leading the "Dare to Age Well for Women" randomized clinical trial across Canada, the United Kingdom and France.  She was awarded the May Cohen Gender Equity Award presented by the Association of Faculties of Medicine of Canada to recognize outstanding achievement in improving the gender equity environment in academic medicine in Canada. She is also the recipient of the CIHR Betty Haven's Knowledge Transfer Prize in Aging, and several research prizes for her research on women's health from the North American Menopause Society, the American Geriatrics Society, and the International Continence Society. In 2015, Dr. Tannenbaum was recognized with a "Women of Distinction Award" from the YWCA in the category of health. Her work has been featured in the New England Journal of Medicine Watch and the New York Times. Since 2008, Dr. Tannenbaum has held the Michel Saucier Endowed Chair in Geriatric Pharmacology, Health and Aging at the Université de Montréal.
Dr. Tannenbaum obtained her medical degree at McGill University and subsequently obtained specialty training in geriatric medicine and older women's health. Her CIHR post-doctoral fellowship included clinical training in women's health and osteoporosis at Mount Sinai Hospital in New York, a Master's degree in epidemiology and biostatistics from McGill University, and research training on sex hormones from the University of California in San Diego.
Dr. Tannenbaum was appointed Scientific Director of the CIHR Institute of Gender and Health commencing January 2015. In this role she works with the Canadian gender, sex and health research community and stakeholders to identify research priorities, develop research funding opportunities, strengthen research capacity, build partnerships and translate research evidence to improve the health of Canadians.
Date modified: